Add New Seamless Gutters To Protect Your Home
Trico Exteriors makes custom seamless gutters for your home. We use the heaviest gauge aluminum for your gutters. The finish on our gutters is warranted for 20 years against blistering, flaking, chipping, cracking, or peeling. Our workmanship is warranted for five years.
Did you know?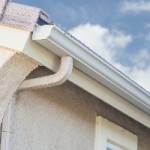 Located under the eaves, soffits are more susceptible to weather damage than any other part of your home.
Damaged shingles or flashing, ice dams, or poorly working gutters can soak your soffits and create rot.
Rotted soffits can go undetected for some time, creating water damage, mold and insect infestation.
Copper and Zinc Gutters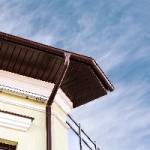 Copper and zinc gutters may be beyond the budget of many homeowners, as they can cost three to four times as much as steel or aluminum gutter systems. However, if you want the rich look and color (varying from green to brown) that these metals give, Trico Exteriors is qualified to do this expert, specialty installation. Historic or classic homes may be renovated with copper or zinc gutters.

Benefits of Our Aluminum Gutters: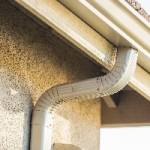 Gutters NEVER Need to be Painted

Aluminum Gutters Don't Rust

Lightweight

Seamless – No Leaks

Hidden Hangers

14 Different Colors to Match Your Home
New Soffit & Fascia Installation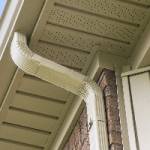 At Trico Exteriors, we'll professionally install your fascia and soffits to give your home a finished appearance.
Replace your old soffits with aluminum or vinyl soffits from Trico Exteriors.
We will help you decide which new soffits and fascia will work best on your home. There is a new soffit and fascia option to match any style and budget.
Contact Trico Exteriors today to replace your gutters, soffits & fascia. (843) 572-2175
Learn More About Gutters Here: