Response Guaranteed
You can count on us to respond to your needs. We have a 24-hour response guarantee for established customers and a 48-hour response guarantee for new customers.

Please click the play button to hear our radio commercial

We pride ourselves on our customer service, our credentials, and our expertise.
With over 26 years of experience, Trico Exteriors places a high value on continuing education. We regularly attend training to keep on top of changes in the roofing industry. This translates into superior service and value for you, our customer.
Our Goal
Our goal, in addition to providing excellent service in roofing, is to build and sustain a relationship with you, our client. We want you to take away an education about our services. Trico Exteriors is a multi-generational company, and we want to provide service to you, your children, and your grandchildren. We plan to be around.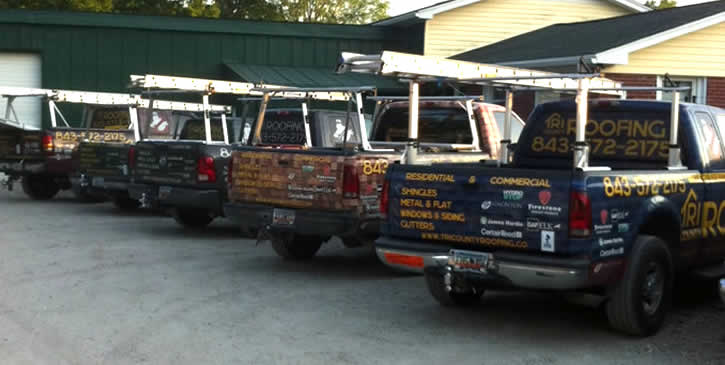 Look to Trico Exteriors for honesty, professionalism, and education. A well-educated customer is a satisfied customer. You can count on Trico Exteriors, a company that operates with the values that founded the United States of America. Contact Trico Exteriors (843) 572-2175