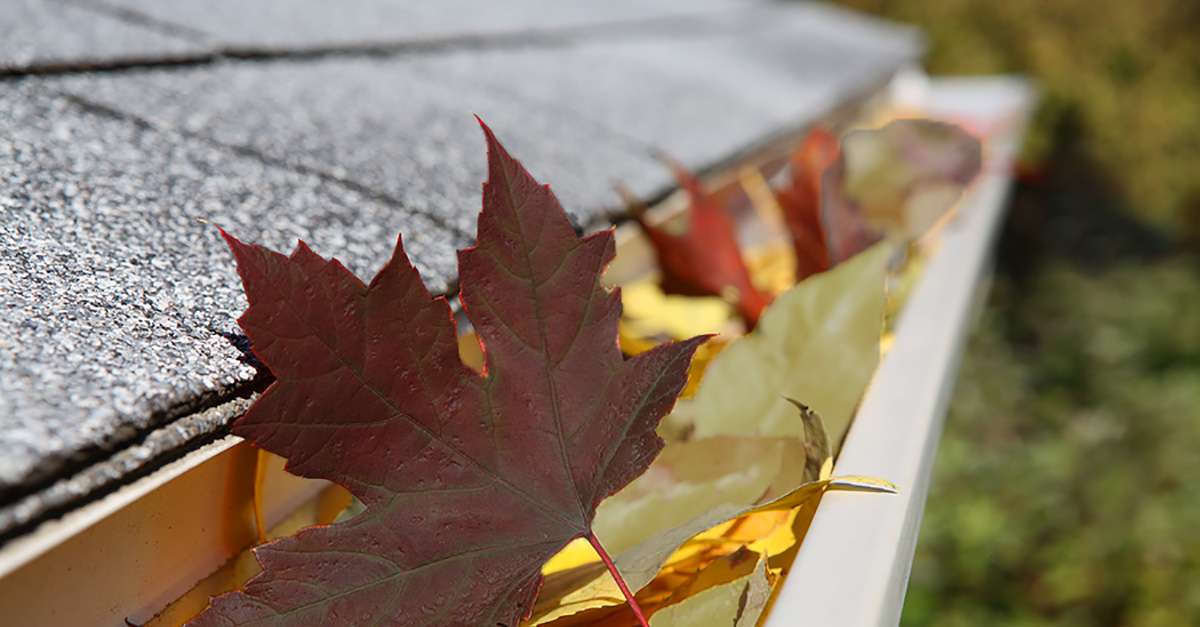 Some people underestimate the importance of a well maintained gutter system. If you let your gutters get clogged, however, it could damage your roof or erode the base of your house. Here are a few tips to make sure your gutter system stays in proper working order. 
1. Safety First
You should never clean your gutter system from your roof. Always use a ladder. Try attaching two buckets to your ladder, one for tools and the other for debris, to leave your hands free during a cleaning or a repair.
2. The Right Tools
To get rid of large amounts of leaves and twigs your hands are a perfectly good tool, but a narrow scoop or a trowel is recommended. A gutter attachment for your garden hose will also help speed your gutter cleaning along.
3. Flushing It Out
After you clear any large clogs from your gutters you'll be able to flush smaller debris by running the hose from the end that's opposite the downspout. Be careful with this, however, because if you have a clog in your downspout the water may not drain.
4. Unclogging The Downspout
If your downspout's filter is clear, but the water still won't drain then you may have a clog inside the downspout. You can fix this by running a hose up the downspout with a high pressure attachment, or by using a plumber's snake. If your downspout drains underground simply remove it from the pipe to do this.
5. Regular Maintenance
While you're cleaning out your gutters be sure to check for any obvious damage to either your gutter sections, roof, or fascia. Make sure that the gutters are still hanging correctly, and that there are no leaks in your gutter system.
If there are only small leaks in your gutter it's possible to fix them by applying gutter sealant to the joints of the gutter sections.
6. Pest Watch
Don't just search for water damage during your maintenance check. Gutters make very inviting homes for many species of bird and also for termites. Signs of either of these near your gutter system could be an indication that you may have some of them living in your attic.
Contact Tri County Roofing & Siding for help with your roof repair and gutter maintenance needs.  We service the Savannah and Charleston areas.
[button link="https://www.tricoexteriors.com/exterior/gutters/" target="self" color="#b20000″ text="light"]
More About Gutters…
[/button]