Dale Hawkins — Founder
Dale Hawkins is the founder of Trico Exteriors. He graduated from Goose Creek High School in 1972. Immediately after graduation he joined the U.S. Army and was in the 82nd Airborne as a paratrooper. In Dale's early years, from age 13 to 18, he began roofing with his family's friends and his father on weekends and during the summers. He developed a love for the ever-changing roofing industry. In 1973 after graduation and on his free time from the U.S. Army, he came back home to Charleston to begin his own roofing business. After Dale's time in the U.S. Army, he attended college to receive his business degree while being a father, husband and running a business. In 1981 Dale pursued his dream and left his full time employer so that Trico Exteriors could become a full-time business. Dale Hawkins is one of the first building contractors to receive a Roofing Business License in Charleston.
Dale Hawkins married in 1973 to his high school sweetheart Kim Hawkins. Dale and Kim have three children: Christy Hawkins Poyner, Travis Hawkins, and Shannon Hawkins — who are all involved in the day to day operations and the running of Trico Exteriors. Dale is known to be a man of pure honesty and integrity. Even though Trico Exteriors is a family business, it is run as a true business. Dale has been heard saying, every time he hires someone (including his family), that it took him almost 40 years to create Trico Exteriors to what it is today and he won't tolerate one situation that will jeopardize what he created. The most famous and most repeated comment Dale has made to his employees and his customers is, As long as people have roofs over their heads, we will be there to put them on.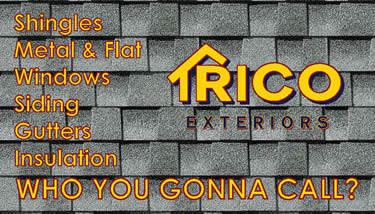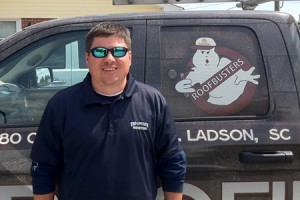 Travis Hawkins — General Manager
Travis Hawkins is the oldest son of Dale Hawkins, the founder of Trico Exteriors. Travis was born locally in Charleston, SC, and now resides in Goose Creek, SC. Travis started his high school career at Stratford High School and graduated from Hanahan High School. Travis also attended college at Newberry where he received a football scholarship. After Travis attended Newberry College, he came home to begin the process of taking over the family business.
Travis grew up working with the family business from high school onward, but it wasn't until 1997, after college, when he became a full-time employee. At a young age Travis was hooked on the roofing industry and became passionate enough about it to know that he wanted to one day take over his father's business and become a roofing contractor. Growing up in the roofing industry, Travis has seen changes from year to year. Travis works hard to stay on top of all the changes to be able to offer Trico Exteriors customers the best warranties in the industry.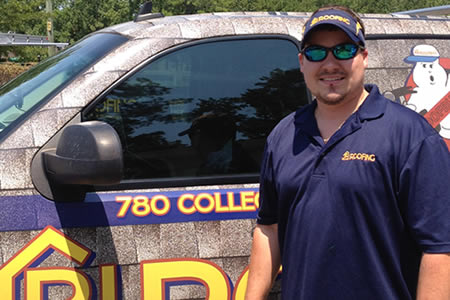 Shannon Hawkins — Sales Manager
Shannon is the youngest son of Trico Exteriors founder Dale Hawkins. Growing up, Shannon was involved with all kinds of roofing, from residential to commercial. He has been involved with Tricounty since high school, learning the labor and the ropes of the roofing industry. Shannon graduated from college at The Citadel in December of 2006. He has been working for Trico Exteriors as a full-time estimator/project manager since graduation. Shannon is married to his college sweetheart Ashley Hawkins and has been since 2009. Shannon and Ashley are expecting their first child in April 2012. Shannon is focused and determined to see his family business grow and continue to get stronger so his children can one day take over the family business as he and his siblings are doing now.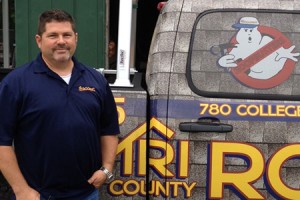 Mark Poyner — Operations Manager
Mark Poyner is a veteran of the US Marine Corps. Mark went to work for U.S. Sprint after completing his time in the Marines. It was there that he developed a training program that was implemented nationally. He became the National Training Director as a result of the success of his training program. After the birth of his children, Mark decided to relocate his family back to Charleston, SC and join the family business. Mark and his family are actively involved in the children?s ministry at their church. Mark believes that the quality of the product and quality workmanship are key factors in obtaining high customer satisfaction.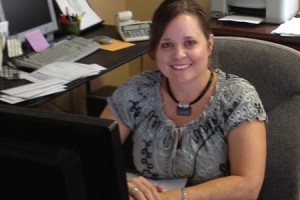 Christy Hawkins Poyner — Office Manager
Christy Hawkins Poyner is a Stratford High School graduate. After high school she went to Horry Georgetown Technical College and graduated with High Honors, receiving a degree as a Legal Assistant. Christy began working at Trico Exteriors at the age of 13. After finishing her degree and returning to the Charleston area in 2006, she returned to her roots and came back to work for her family's business. Christy has been married to Mark, who has also employed by Trico Exteriors, for 19 years.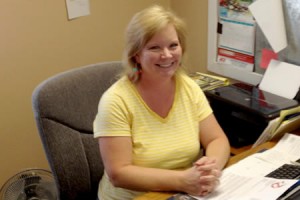 Melanie – Customer Service / Marketing Assistant
Melanie Beck joined Trico Exteriors in May 2012. She brings with her a wealth of office knowledge from her 30 years of experience working in an office environment from banking to a safe manufacturing company to public accounting with duties ranging from answering the phone, customer service, preparing sales tax returns and business licenses to typing proposals, financial reports, word processing to billing customers. Melanie is assisting with the social media area of Trico Exteriors and providing secretarial support.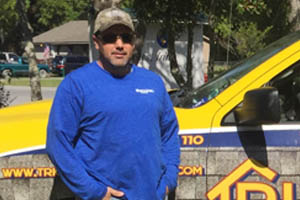 Micah Carter – Project Manager / Estimator
Micah is also on the sales team. By trade Micah is a journeyman carpenter and a general contractor. Micah grew up in the construction field with both Grandfathers being craftsmen in this trade. While working for a large local commercial contractor and then owning and operating his own residential construction company, he used Trico Exteriors exclusively for all of his roofing needs. In Sept of 2012 Micah came on board as one of our Estimators/ Project Managers at Trico Exteriors. He enjoys being with his Wife and Family, going to Church and his hobbies include hunting, fishing, camping and sports with his 3 kids, Nathan(10), Calah(8) & Jordan(4).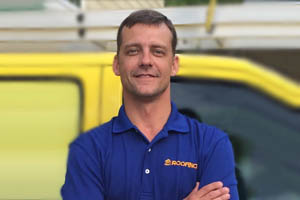 Matthew Clark – Sales & Estimating
Matthew Clark joined the Trico Exteriors estimating and sales team in 2014. Matthew grew up in Duncan, SC but moved to the Lowcountry in 2001 for his wife to attend MUSC. He now resides in Summerville, SC with his wife Torie and his two sons, Ryan(8) and Eli(4). Matthew graduated from Anderson University in 2000 with a Bachelor of Arts in Graphic Design and worked in the design and printing industry for 14 years. Matthew was introduced to Trico Exteriors when Travis and Trico Exteriors re-roofed his home. Matthew and Travis kept in touch over the years by working together on community mission projects through their churches.
Matthew has over 20 years of construction and roofing experience through part-time jobs and community missions. This experience allows him to help homeowners make the best decisions for their home. He believes in treating each homeowner like family. Outside of work, Matthew enjoys serving his church as a deacon and community missions project manager, serving as a den leader in Cub Scouts, surfing, gardening and spending time with his family.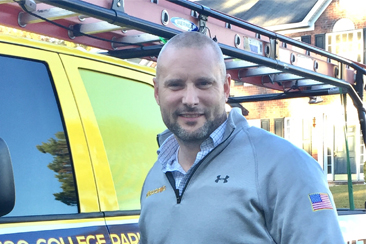 Rick Littreal – Insurance Division Director
Rick, a military veteran and graduate of Liberty University, lives in the Summerville area with his wife and their 5 young children.  While he is not a native of South Carolina, Rick quickly decided to call the Lowcountry home after meeting his wife at a church they were both attending while he was still in the Air Force.  Rick enjoys being outdoors with his family; camping and hiking here in Charleston, as well as in the Appalachian Mountains near his hometown in Virginia.
In 2000, after serving 4 years in the military, Rick ended his Air Force career and soon went to work with an insurance restoration company.  It was there that he began learning the details of the insurance claim process, how to produce well-written insurance estimates, and discuss repair and policy related questions with homeowners and insurance adjusters.  It is with this education that he is now able to help homeowners through the roof claim process.
While Rick is not an insurance adjuster, his experience in working with insurance companies over the years allows him to offer solid advice to homeowners wanting to know what to expect when filing a claim, as well as the types of damage insurance adjusters typically look for during their inspection.  He has also been able to help create a division of Trico Exteriors that caters especially to the insurance client in a way that other roofing companies do not.  By educating the homeowner, providing thorough estimates, and delivering a professional product, Rick feels Trico Exteriors clearly defines itself as the best choice for any homeowner in need of a new roof system for their home – insurance claim or not.