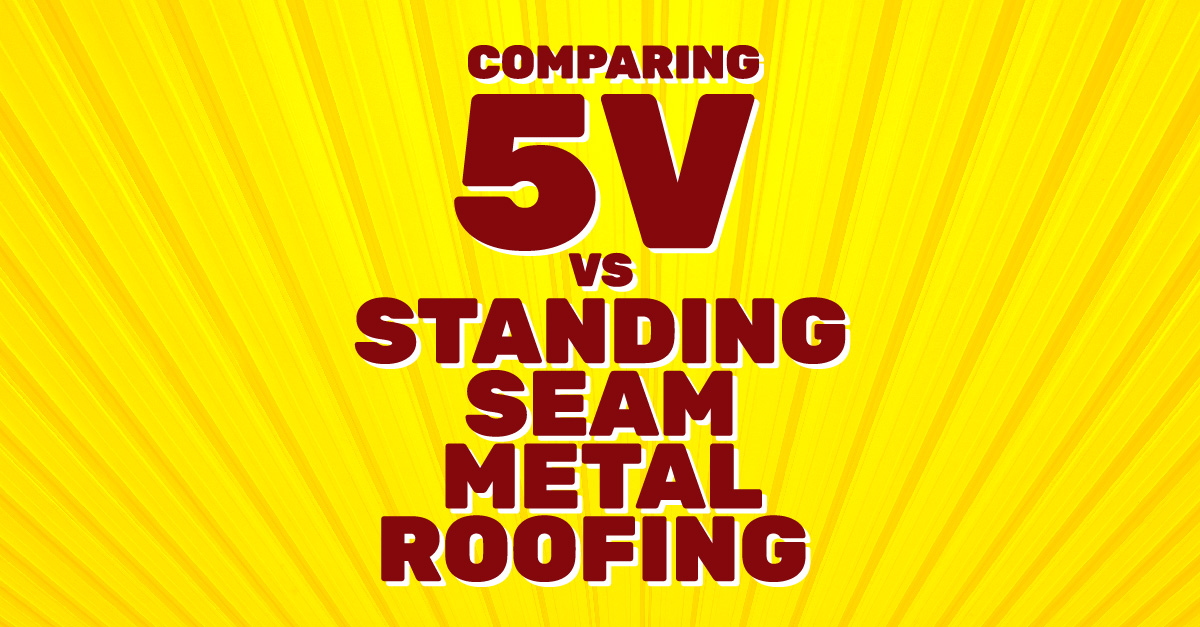 The coastal plain of South Carolina is no place for a wimpy roof. If you have already made the choice to upgrade to a metal roof, your next decision is the type of metal roof you want to be installed. Two popular choices are 5V and standing seam. We are going to give you a quick comparison, but we will leave the decision to you.
5V Metal Roofing
Some people assign almost mystical significance to the name, but 5V is simply called that because its surface is crimped with 5 V-shaped creases, two along each edge and one in the middle. The typical profile is 24" wide, but some are as narrow as 16", which can give a more scaled-down look for smaller homes.
5V has stood the test of time, and it is ideally suited for coastal exposures, such as in and around Savannah. High winds, hard, pelting rains and sudden changes in wind direction are no match for this sturdy, dependable roofing material. Look for greater satisfaction with thicker gauges (26 over 29, for example).
Todd Miller, roofing consultant, sets out the differences between 5V and standing seam in a column at the Metal Roofing Alliance:
5V is generally more economical at installation than standing seam roofs. It has exposed fasteners, and the fasteners adhere through the roof panel into your purlins and sheathing. Typical warranties are 40-year guarantees against paint failure or corrosion.
Standing seam roofs are usually considered a step up from 5V because they hide their fasteners. The metal panels lock into place with clips that allow for thermal expansion and contraction, something not available in 5V.
Installation of standing seam roofs will cost more than 5V installation because of the added labor required, but once in, they provide seamless protection from ridge to eave.
Standing Seam Metal Roofing
Standing seam metal panels get their name because the seams stand above the roof, meaning moisture and debris seldom get into the seams to cause damage. Warranties can be for 50 years on material and finish (stone, paint, or natural), and often decades for installation.
No single roofing material is ideal for every budget, every geographic location, or every home. Metal roofing is an excellent, long-lasting choice, and within metal roofing you can choose among many styles. Contact Tri County Roofing today for an honest, detailed estimate and a thorough explanation of the choices available to you for your Savannah-area home.