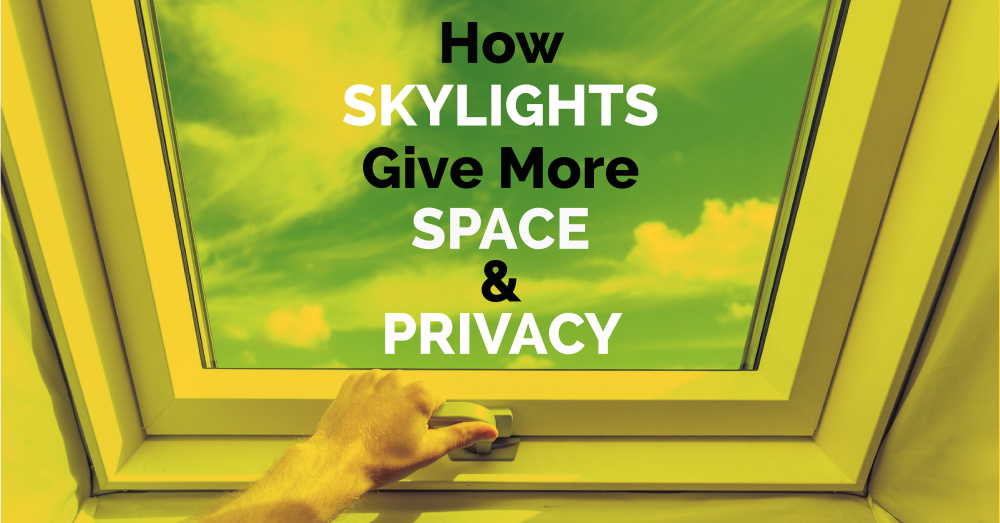 Adding value to your home or creating more space are two of the best reasons to undertake home renovations. However, selecting the projects which have the most impact can be tricky with so many choices available. One option you need to consider is adding skylights in your home. They are one of the most popular options when it comes to bringing light into your home without compromising your privacy.
Bring Natural Daylight to the Darkest Rooms
Some rooms in your home just don't get enough light. They might be on the north side of the house or have no windows. When you add a skylight to such a room, it immediately turns it from dark and dreary to bright and sunny. It can truly transform a space. It will lower your energy bills because you don't need lights on during the day. Plus, when selling your home, buyers are going to love all that natural light.
Add More Visual Space
Natural light makes a room feel brighter because all the surfaces are illuminated in a warm glow. It can evoke a feeling of a wide open space, even in the smallest room in your home. The warm glow can add a feeling of luxury to the illuminated space. This additional visual space pays off when buyers can see the details of every room under natural light.
Add a Window without the Neighbors Looking In
If you live in the city or a tightly packed suburb, privacy is an issue. You don't want to add a window that looks into your neighbor's bedroom or have the neighbors looking into yours. Skylights bring all the functionality and beauty of a window without compromising privacy. That is a great selling point for buyers interested in your home.
Bring Fresh Air In
Houses can get stuffy if they don't get any positive air flow. On a cooler day, opening up the skylight allows the breeze to blow, removing stale air and giving the space a fresher feeling. Heat rises and your new skylight might be just the thing for hot bedrooms.
Let the Stars Decorate Your Ceiling
If you are lucky enough to live in the country, skylights afford you a way to gaze at the stars without going outside. Talk about the ultimate ceiling decor.
If you want to explore the many options available with skylights today, you need to speak with the experts. Call Tri County Roofing today to make an appointment.