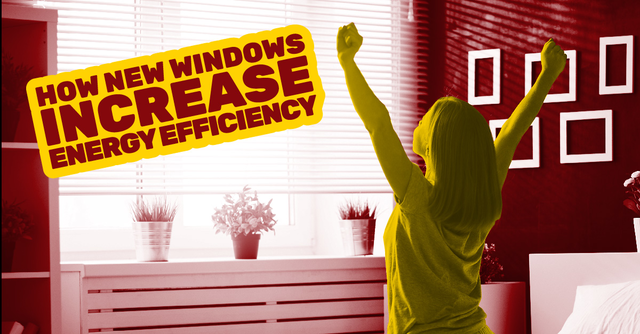 When it comes to energy usage, your windows could be costing you a considerable amount of money on utility bills. Older windows are less efficient than newer ones and can end up letting heated or cooled air escape. These windows can also let cold air inside during winter or hot air inside in summer, forcing your HVAC system to work harder and run longer. Switching to new windows from Simonton, an Energy Star partner helps improve energy efficiency in your home in a few ways.
Sun Deflection
New windows that have low E coatings are able to turn the sun's rays away from their surface rather than letting them in. This helps reduce the amount of heat from the sun that enters your home, helping it stay cooler in summer. With this deflection property, you won't have to run your air conditioning as often to keep your home comfortable. Simonton windows offer a high degree of sun deflection, so you can count on your home becoming more energy-efficient.
Improved Insulation
Simonton windows contain argon gas, which is denser than air. Windows that are filled with this gas provide homes with better insulation compared to older, traditional windows. This helps keep heated air in your home in winter so that your furnace doesn't have to work as much.
Reduced Heat Transfer
New windows that have a spacer at the edge are able to lower the amount of heat that gets into your home. These spacers around the window's edges help prevent outdoor heat from entering your home in summer, which helps lower your utility bills. These windows also have non-metal reinforcements that help lower the amount of heat transfer that occurs and lower the risk of having drafty windows that let in cold winter air or hot summer air.
Cost-Effective Upgrade
When you're looking into making your home more eco-friendly, investing in new windows is a cost-effective way to do so. Rather than making expensive upgrades to parts of your home, such as remodeling, having energy-efficient new windows installed offers a more affordable option. You'll also save money in the long run with lower heating and cooling bills, which adds up to a significant amount over time.
Installation
When you are ready to have your windows working without, instead of against, have a trustworthy contractor install them on your home. Our window experts have gained the knowledge and expertise to walk you through the process and get the job done correctly.  
If you need new windows for your home in Savannah, contact Tri-County Roofing. We can help you choose the right ones for better energy efficiency.