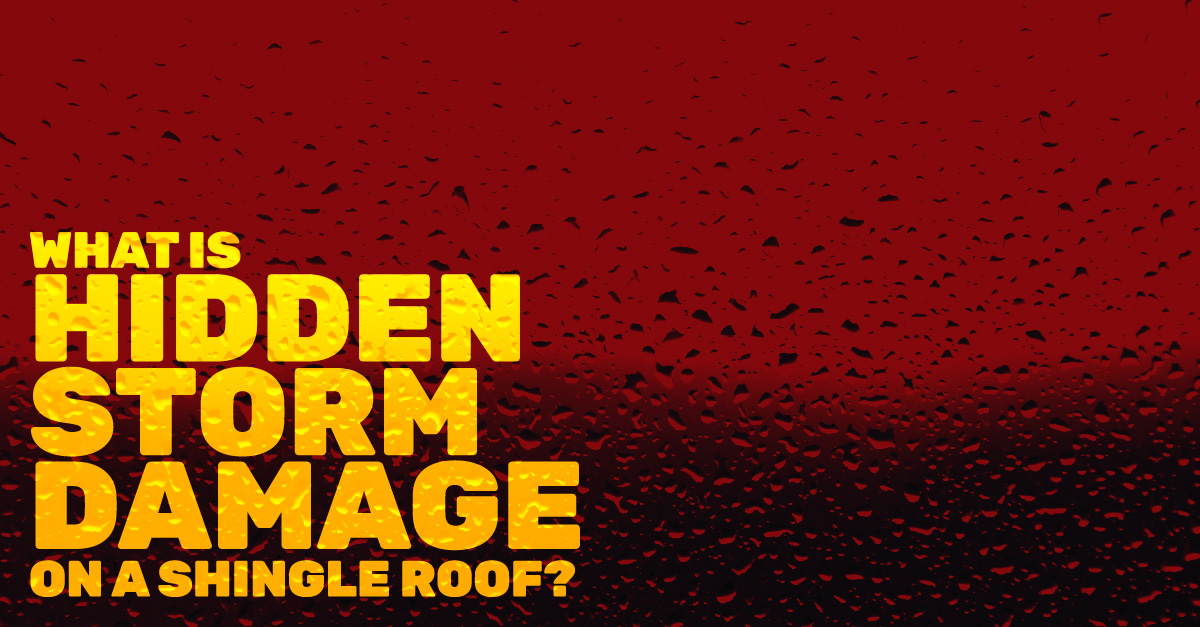 Although dripping in beauty, one of the challenges of living along the South Carolina coast is the occasional harsh storms that hit the area.
Strong winds can cause damage to shingle roofs. The problem is spotting the damage from ground level is often difficult and it may even require an expert eye. After a harsh storm, it is a good idea to call in a roofing contractor to inspect for storm damage.
Strong Winds Can Shift Shingles
Shingles are a sturdy roofing material. However, in extremely strong winds, even the sturdiest shingle can flip up or shift position. This can cause cracking, tears or rips in the shingle surface, lowering its ability to protect your roof from the elements.
Moving Shingles Can Stretch Nail Holes
Every shingle on your roof is held in place by nails. When the shingles start moving around in the high winds, the nail hole can start to stretch. In some cases, the hole will rip through the face of the shingle completely. A loose shingle is a vulnerable spot for additional storm damage to the roof deck and the attic space below. A stretched nail hole creates enough space for water to infiltrate below your shingles.
The Edges are Vulnerable
The edges of the roof are most vulnerable to storm damage. If there is a loose shingle on the edge, the wind will easily catch it. The bending of the shingle can loosen shingles above it. The next wind gust could catch those loose shingles and cause them to bend, in turn bending the ones above them. These loose shingles could start to peel in the next high wind gusts, causing even more storm damage.
Trees Can Damage Shingles
Overhanging branches can move violently during a strong storm. The branches can scrape across the surface of the shingles, removing the protective layers that prevent the elements from deteriorating the roof. Falling branches can penetrate the face of shingles and even puncture the roof deck below. To prevent this type of storm damage, experts recommend trimming trees back and away from the roof entirely. Do this from a safely secured ladder or hire a professional. Climbing on your roof to trim branches away from it is extremely dangerous and we do not recommend it.
The next time a harsh storm arrives along the South Carolina coast call for an inspection from Tri County Roofing. Call us immediately if you need roof repairs due to storm damage.