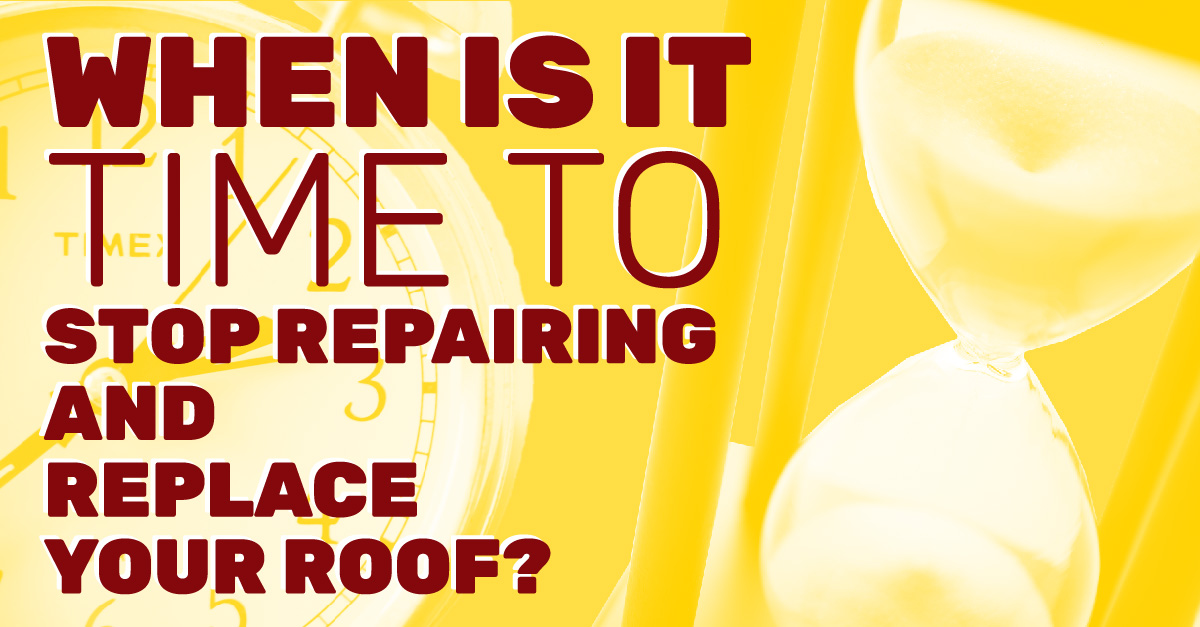 The thought of replacing your home's roof is, well, daunting. You may even think that continuing to pay for repairs is the way to go rather than a roof replacement.
The problem is, as repairs continue to add up, there comes a time when replacing the roof is your best all-around option. But how do you know it's time for a roof replacement? Here are some signs:
1. Your roof's age
Most experts say that a shingle roof has a lifespan of 20 to 25 years – especially if it was installed over another layer of shingles or several layers. The bottom line is that, once your roof turns 20, it may be time to think about a replacement. You don't want to wait so long that water seeps into your home and its interior systems.
2. The condition of the shingles
It may be time for a roof replacement if your shingles are curled or buckled because that's a good sign that the shingles have exceeded their lifespan.
3. There are shingle granules in the gutters
If your roofing contractor finds an abundance of shingle granules in your roof's gutter, it may be time for a replacement. Loose granules become more prevalent toward the end of the roof's life cycle when your best solution is a roof replacement. Remember: the granules help protect your roof and home from the sun's UV rays and excess heat.
4. The roof's timber has deteriorated
The wood that makes up a significant portion of your home's roofing system will start to decline as it soaks up water caused by roof leaks. You may not even notice signs of water damage until it's too late.
5. Shingles are missing
A few missing shingles isn't always a cause for alarm, but you can only patch your roof for so long before there's an obvious need for a full replacement.
6. Your roof is sagging
A sagging roof is often a clear sign that you need a roof replacement because sagging typically indicates a structural problem. It's an issue that can become a significant issue if not addressed promptly.
Is it time for a roof replacement? Tri-County Roofing of Savannah, SC is a full-service company that expertly handles repairs and replacements.
Learn More About Roof Repair And Replacement: