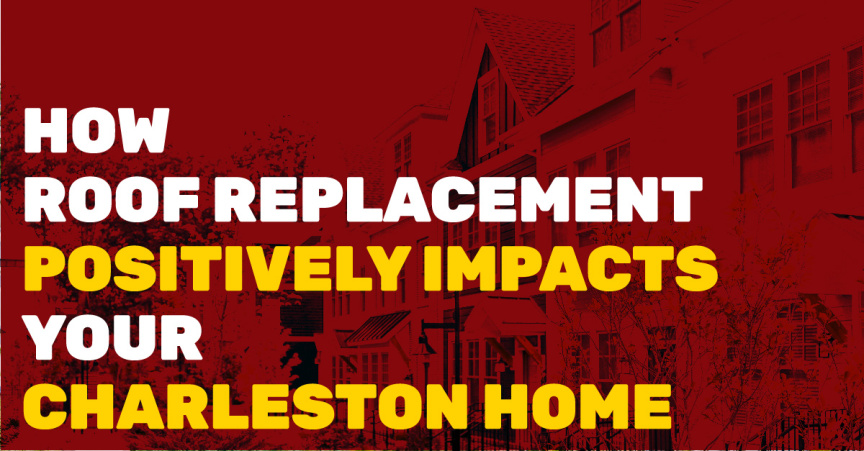 Replacing your roof is generally a good idea if it's reaching the end of its lifespan (which is usually between 20 and 30 years depending on the roof material). Roofs do experience a lot of wear and tear over the years, after all — and the weather in Charleston certainly contributes to that. While there are several reasons to get a new roof for your home, there are a number of benefits that you can enjoy from making the investment:
The Benefits of a Charleston Roof Replacement
The following are three ways that replacing your roof can benefit your home in Charleston:
Improve your home's value

– A new roof can greatly improve the value of your home for a number of reasons. First of all, a new roof can help to make your home look much better. The wear and tear on older roofs is often visible, which means that a new roof can only help to improve your property's curb appeal. Secondly, a new roof is likely going to last a lot longer than your old roof — this is something that homebuyers will certainly take into consideration if you were to ever put your house up for sale. Knowing that they won't have to replace the roof for a while is a huge benefit.

Improve your home's energy efficiency

– Improving your home's energy efficiency will not only help you to significantly lower your heating and cooling bills, it can also contribute to your home value. New roofs are built using more advanced technology, which means that they generally have better insulation capabilities. In essence, a new roof will be much more effective at keeping outdoor air from penetrating through while keeping the heat and cool air your HVAC system produces trapped inside. In fact, not only will your home be more energy efficient, it will be more comfortable as a direct result.

Protect your home from damage

– The wear and tear that exists on older roofs makes them more vulnerable to potential damage. The older or more damaged your roof is, the more likely it is to need expensive repairs. For example, severe leaks are more likely to develop that could cause major water damage to your home.
These are three benefits of getting your roof replaced. For information about getting your roof replaced in Charleston, SC, be sure to contact us at Tri County Roofing today.