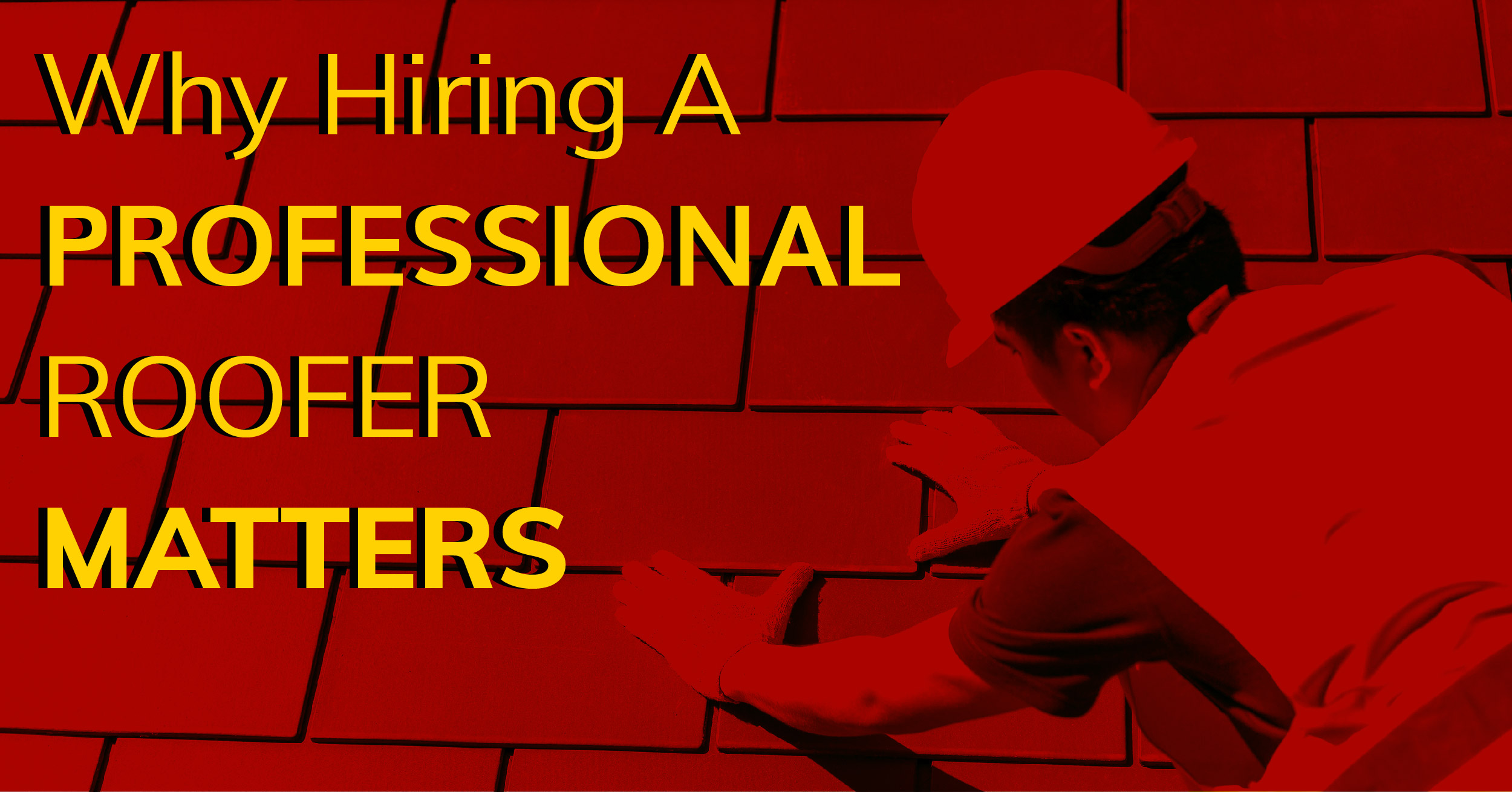 Your residential roof should never be taken for granted as a shield against bad weather and other unpredictable forces of the outside world.
Even though most modern roofs are designed to last at least a few decades, all roofs degrade over time from exposure to sunlight,  rain, snow, ice, hail, and debris. Here are key differences between two types of contractors who do roof repair and installation.
Can a General Contractor Do Roofing?
General Contractors have knowledge in many areas from construction to home improvement. The truth is, though, they may lack the full scope of understanding and training for specific tasks involving roof repair. Yes, many General Contractors can resolve roofing problems, at least temporarily. But if the technician cuts corners on installation, materials or industry standards, it can lead to higher maintenance costs down the road.
Ask yourself if you need a bare minimum solution to get you through the winter or a long-term solution with less maintenance costs over many years. Just as a general physician might not know the specifics of brain surgery, there will always be advantages to trusting specialists over general practitioners. You will still need to get your roof inspected at least once or twice each year, and also after a heavy storm to be on the safe side. Even a seasoned handyman may be unaware of the proactive steps necessary to reduce future maintenance issues.
Why Hiring a Roofing Contractor Matters
A professional roofer will know roofing inside and out because roofs are their niche. It's what they are trained and certified to do as career specialists. Reputable roofers are usually equipped with the proper tools and materials to get the job done right the first time, which is why they are able to guarantee high-quality work. They can also articulate helpful tips on preserving your roof and will have more insight into the complexities of specific warranties.
Experienced local-based roofers will know how local weather can affect your roof, be up to date on roof building codes and even work with your insurance company in case of insurance claim repairs or replacements. Another advantage is they care about building their long-term reputations and relationships.
If you need quality roof preservation, turn to certified and insured professionals at Tri County Roofing. We've been in business serving South Carolina and Georgia residents for several generations, guaranteeing high performance and durable roofing solutions.