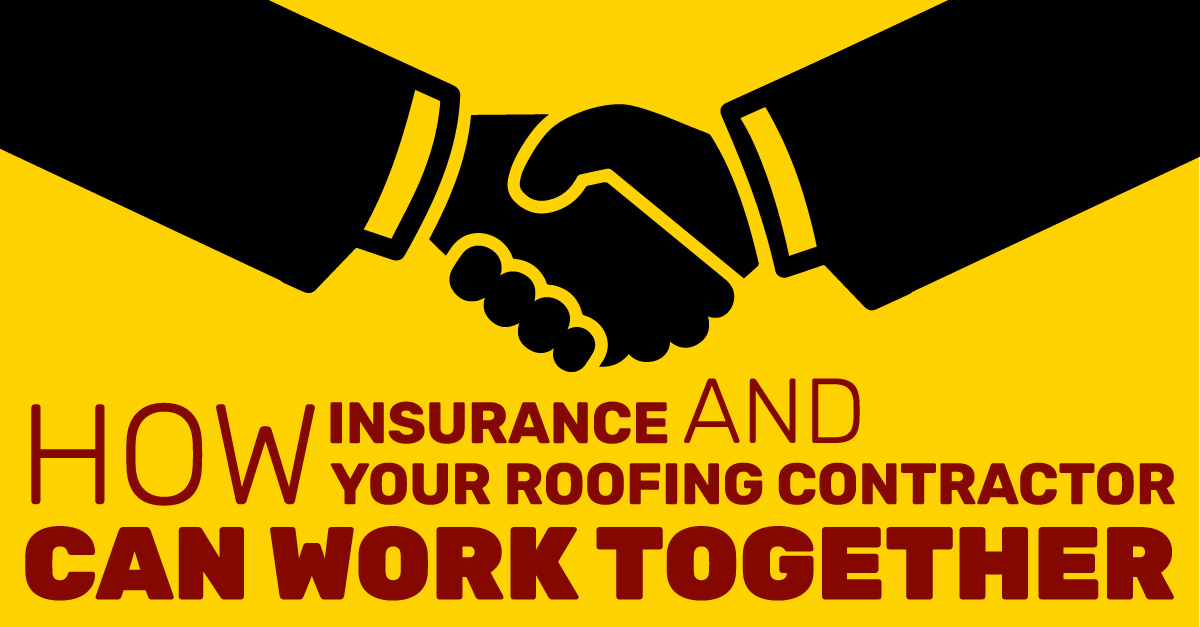 If your roof is damaged by severe weather or accidental causes, you'll not only need the services of a trustworthy roofing contractor, but you'll also likely have to file a homeowner's insurance claim. Here's how to help your roofing contractor and insurance work together to make your roof restoration and claim process smoother, faster, and less stressful.
Be Proactive About Roof Care and Insurance Coverage
Taking these steps in advance can help you avoid unnecessary headaches:
Research and vet local roofers to find one who's skilled, reputable and experienced with repair estimates and

insurance claims

.
Get your roof inspected annually, have any needed upkeep and/or repairs taken care of promptly, and keep up-to-date records so you have proof that your roof is well-maintained.

Read your homeowner's policy and contact your insurer to make certain you have ample, appropriate coverage for the roof.

Learn about your insurance company's claim procedures and your obligations – like getting temporary/emergency repairs made quickly to limit the extent of damage to your home.

Keep your policy details, insurer's contact information and roofing contractor's phone number where they're easily accessed if you need them.
Plan Your Roof Damage Response
Having a plan in place can help streamline communication and collaboration between your roofing contractor and insurance company:
Call your roofing contractor immediately if you suspect there's any damage to your roof. They can evaluate and take photos of the damage, make needed temporary repairs, then give you an estimate for restoring the roof to meet our local building codes.

If the estimated cost exceeds your deductible, contact your insurer to start the claim process, and schedule a time to have an adjuster assess the damage.

Ask your roofing contractor to be on hand during the adjuster's visit to ensure that even minor/less obvious damage gets noted.

When the insurer's estimate arrives, have your roofer check that everything is accurate and up to code.

If you have a mortgage, call your lender to request the forms required to submit your insurance settlement checks for endorsement so you can schedule your repairs/replacement without any delays.

Once the work is completed and inspected, your roofing contractor can submit a final invoice to your insurer, you can get a written workmanship guarantee/material warranty, and your life can get back to normal.
Contact us today at Tri County Roofing for expert guidance navigating the insurance claim process for your Charleston home.
Read: Hire a Roofing Contractor Who Understands Insurance Claims