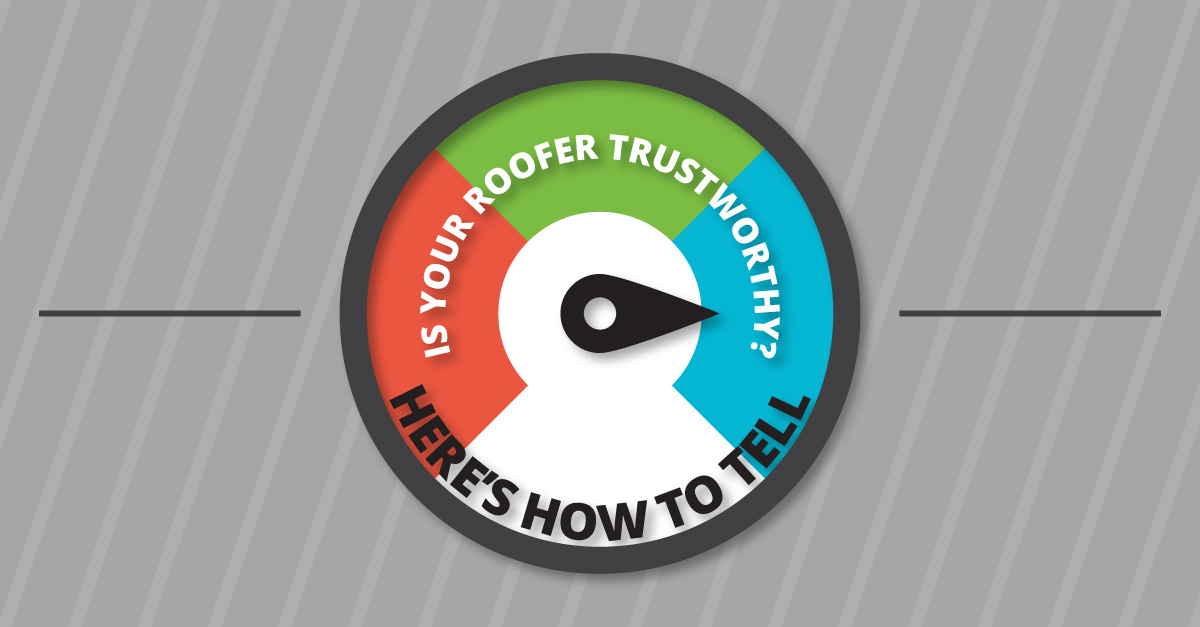 Your roof is the critically-important component of your home that shields the structure, your family and all your belongings from inclement weather, so it's essential to find a reputable and knowledgeable contractor when a replacement or repairs are necessary. While there are lots of trustworthy roofers in the Savannah and Charleston areas, there are also many less-than-ethical contractors who aren't dependable or honest.
You can avoid all the headaches of hiring the wrong roofer by only considering contractors who are properly licensed, fully insured and manufacturer certified with a good reputation and years of business history in the area. Here are some additional ways to tell if a roofing contractor you're considering is reliable and above board:
Accurate Roof Assessments
When problems develop with your roof, you need a knowledgeable professional to give you an honest assessment of what's wrong, and cost-effective solutions on how to make the roof secure and watertight again. A dishonest roofer might exaggerate the extent of the repairs your roof needs, or even tell you it has to be replaced. A dependable roofer will inspect your roof thoroughly and give you an accurate and detailed assessment of its condition, then offer cost-effective solutions to restore or replace it.
Fairly-Priced Estimates
You get what you pay for with a roofing quote, just like any other service, so price shouldn't be your only criteria for hiring a particular roofer. Crooked roofing contractors know that some homeowners are swayed by a low price, though, so they won't hesitate to give you a low bid and hit you with "unexpected" costs later on. In comparison, trustworthy roofers will give you a price quote that's realistically based on the scope of the work that allows them to pay their employees and cover overhead costs so they can stay in business and honor their workmanship guarantees.
No High-Pressure Tactics
Avoid any roofing contractor who gives you a quote and then starts applying pressure to get a contract signed right away. An ethical roofer understands that paying for roof repairs or a replacement is a major expense for most homeowners, and they want you to make an informed decision on who to hire. After giving you a fairly-priced estimate, they'll advise you to compare quotes, workmanship quality, reputation and warranties before you sign a contract.
If you're looking for trustworthy roofers in the Savannah or Charleston area, contact us at Tri County Roofing.
[button link="https://www.tricoexteriors.com/blog/roofing/why-roofing-warranties-save-you-money-in-the-long-run/" target="self" color="#b20000″ text="light"]Read: Why Roofing Warranties Save You Money [/button]