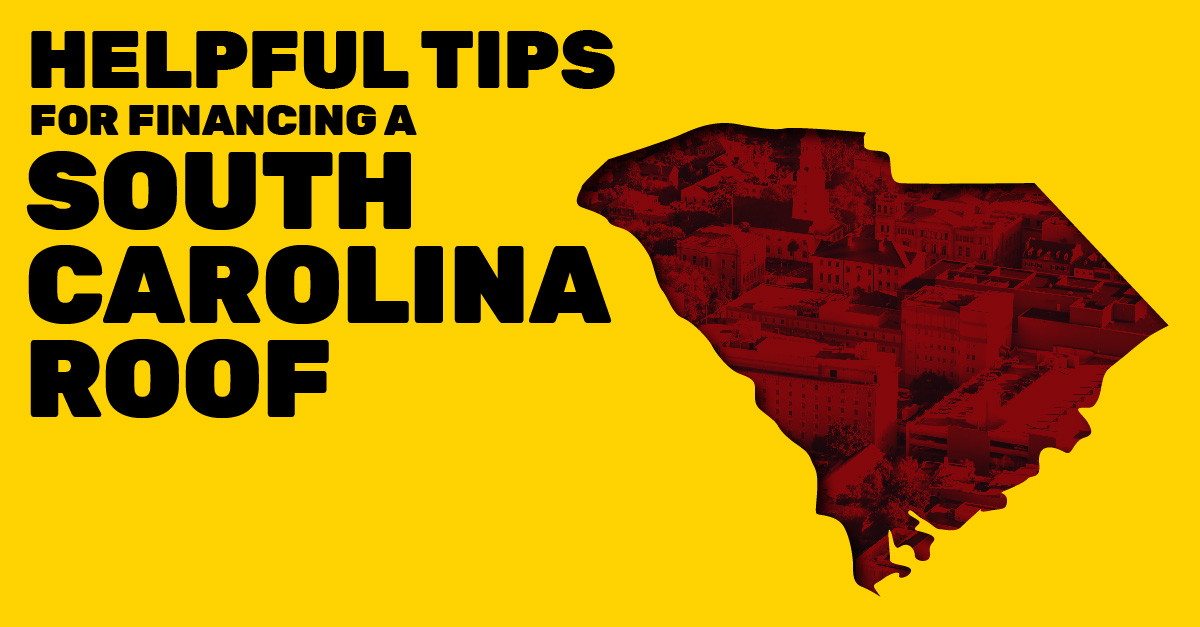 You can't always predict your home's needs or when they will occur.
If you are in dire need of a new roof, financing a new roof may come up sooner than you'd expected. Financing a roof can be hard to do, but with these tips, you can get the roof you need on your South Carolina home.
Tip#1: Use Savings
If you're good at socking money away every month, you may have a substantial amount in savings for emergency use. If that is the case and you're comfortable using it, investing in a roof is a good idea.
Tip#2: Get Personal Loans
Personal loans are easy to get and don't take much time to go through. You can use personal loans for anything at all, even financing a new roof. It takes the large sum and breaks it down into easy payments so you aren't stuck paying for something large you can't afford all at once. Repaying personal loans on time can also increase your credit score.
Tip#3: Home Equity Loans
If you've lived in your home long enough, you probably have equity in the house. You can get a loan against that equity and add the payments on like a regular mortgage. Adjusting your mortgage can help you in financing a new roof without hurting your monthly budget.
Tip#4: Financing a New Roof Through a Roofing Company
Many roofing companies also have ways to help you in financing a new roof. Tri County Roofing, for example, offers a number of different financing programs so you get what you need at a price you can afford. You can pay the financing off in 6 or 12 months with no interest! All you have to do is get approved for the financing and the project can move forward. There are also reduced rate financing options that have low interest and longer payment plans.
Financing Friends at Tri County
Financing a new roof shouldn't stand in your way when your home needs coverage. Protecting your home starts at the top and your roof is really important to the overall integrity of the structure. Don't put off a new roof when doing so could lead to catastrophic damage. Instead, find a way to go about financing a new roof with the professionals at Tri County Roofing. We understand that not everyone has a large chunk in savings and that's okay. We're here to help you get what you need at a reasonable price.