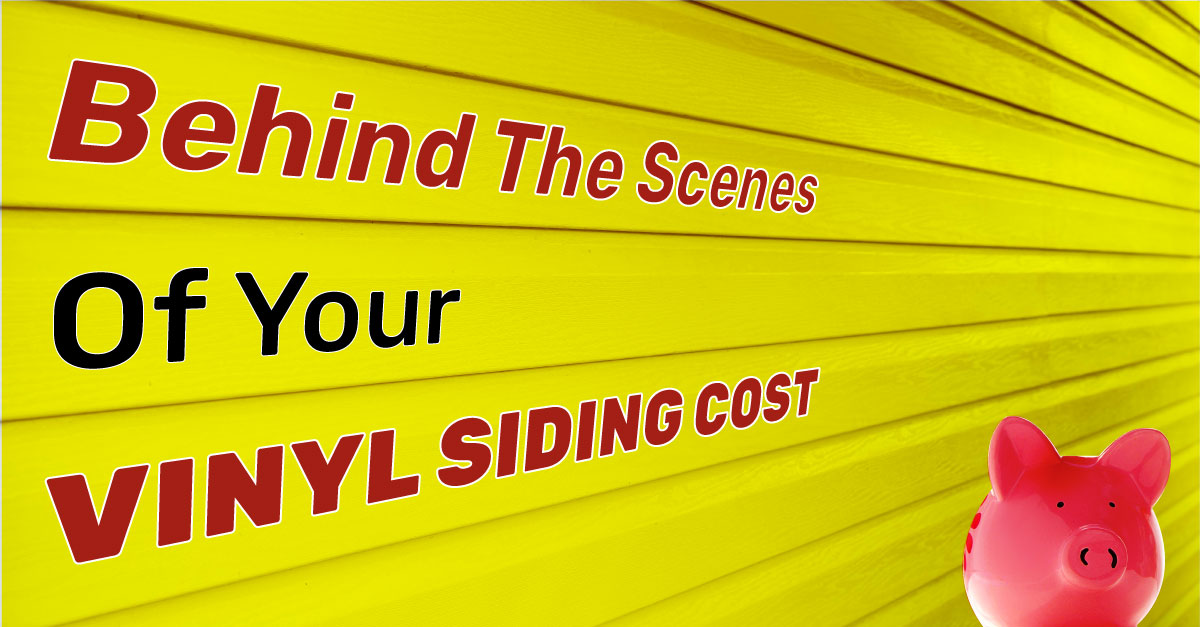 Vinyl is the most popular choice for siding material, thanks to its affordability, durability, sustainability, low maintenance, and ease of installation. When it's time to replace the siding on your Charleston home, how can you know what the actual cost of the finished product will be? There is no standard price, but there are a number of factors which will cause the cost of vinyl siding to fluctuate.
Type of Vinyl Siding
Vinyl siding comes in different qualities. The quality of siding you use will greatly impact the overall cost. There are economy brands, standard brands, and premium brands.
With vinyl siding, you also get to choose between insulated vinyl and traditional vinyl. Made of PVC plastic, traditional vinyl is the least expensive. Insulated vinyl is simply basic vinyl with the addition of polystyrene foam backing. This foam provides extra insulation and better resistance to warping. Insulated vinyl also allows water vapor to escape, preventing the growth of mold and mildew. Insulated vinyl is more expensive than standard vinyl siding, but if it fits into your budget, it's worth the extra upfront cost because it can help you save on energy costs over its lifespan.
Color
Vinyl siding comes in a wide variety of colors from warm and cool earth tones to blues and reds. Color rarely factors into the cost of vinyl siding replacement. If you choose a standard color that is regularly offered by the manufacturer, you won't have to spend extra because the manufacturer or distributor likely has them on hand.
Some types of colors involve a special order, which will result in higher material cost. This typically happens when a premium, rare, or discontinued color is chosen.
Size of House
The size of your home will also play a critical role in the cost of your siding. Siding materials take up the largest surface area of your home's exterior. Houses are measured by 100 square feet squares.
When you know the total square feet of the exterior walls, you'll multiply that with the price of the siding material you have chosen to figure out the cost of vinyl siding installation on your house. Of course, the larger your home is, the more materials you will need, resulting in a higher price.
To manage the costs of your home siding project, you need to hire a knowledgeable, trustworthy, and transparent contractor who will clearly outline vinyl siding pricing and install it for a reasonable price. This is where Tri County Roofing comes in.
We're upfront, honest, and professional in everything we do. We strive to provide quality workmanship and customer satisfaction. Contact us to learn more about vinyl siding pricing and installation in Charleston, SC.