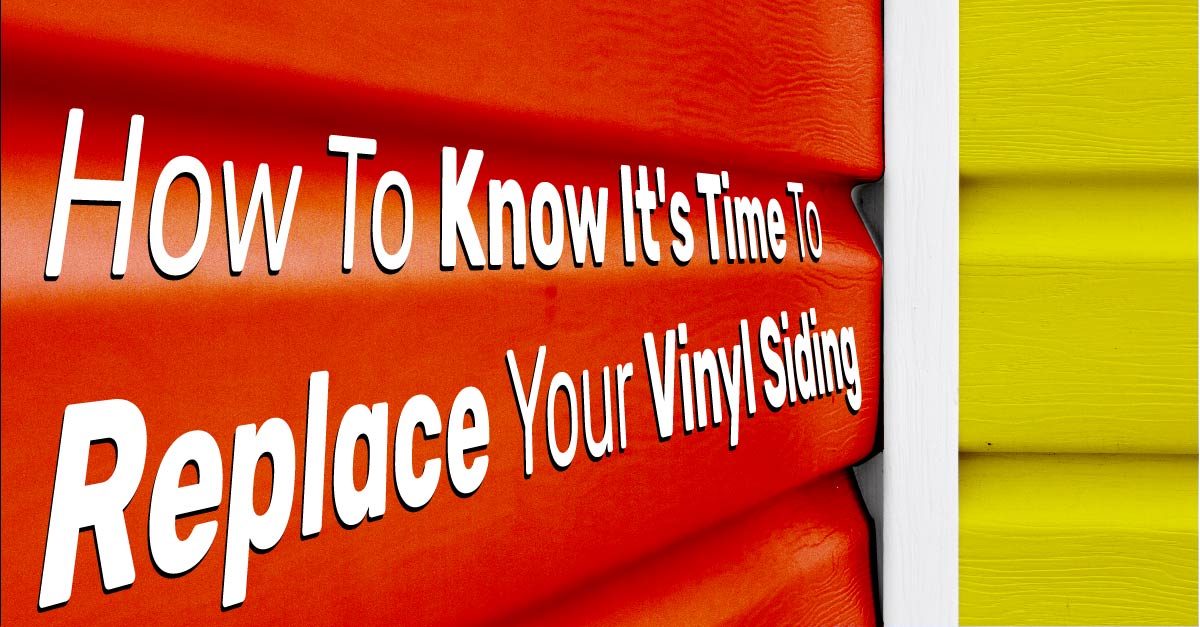 Other than your roof, your home's siding is the most visible part of your home. Your siding plays an important role in your home's curb appeal, energy efficiency, and integrity. More importantly, your siding protects your home from the elements – insulating it from extreme temperatures, inclement weather, pests, and debris. 
When your vinyl siding begins to crack, fade, or show other signs of deterioration, it could be time to replace it. When left unattended to, worn siding can expose your home to costly structural damage. Here are the telltale signs your siding is due for replacement.
1- Cracked, Warped or Rotten Siding
These are often the most obvious signs your siding material is damaged beyond repair. Carry out a thorough visual inspection to see if the layer beneath is solid or gives way when touched. If there's more rot underneath the warped or cracked sections of the siding, it could be time to consider a replacement.
2- Blisters or Bubbles 
Blisters or bubbles forming beneath the surface of your vinyl siding is a red flag water has gotten trapped within the siding. This means you have moisture problems. Siding should typically prevent moisture from penetrating your home, and any form of moisture is an indication your siding is no longer working efficiently.
3- Fungus, Mold or Mildew Growth
Be wary of mold, fungus, or other kinds of growth appearing on your siding, particularly around the seams. These unwanted microorganisms often grow wherever moisture is available, and their presence could be a sign water is penetrating your siding. 
4- Severe Fading
When your vinyl siding loses its color and becomes extremely faded, it could mean its weatherproofing is on its final leg. It may not mean your siding is completely useless, but it's a sign you should consider replacing your siding before other serious problems occur.
Other signs like increased energy bills or paint peeling could also point to issues with your siding. If you've ruled out leaks in your attic, faulty insulation, or drafty windows, then it could be time to take a closer look at your siding.
Insurance and Siding Replacement
The bottom line is your homeowner's insurance only covers common perils which cause damage, such as wind, hail, tornadoes, fires, and hurricanes or tropical storms. While your siding is technically covered for such perils, you could always run into problems with your insurance company when you are not able to locate matching siding to replace it.  
If you have any questions about your insurance, it's best to speak with your agent to fully understand what your policy covers.
If you notice any of the above signs, it's time to take action. Don't allow your siding to deteriorate any further. Tri County Roofing in Charleston, SC is ready to provide you with a cost-free consultation and a no-obligation estimate. The vinyl siding we offer is high-quality, lighter, more durable, easier to clean, and more resistant to impact. Contact us today for more information about our siding options!