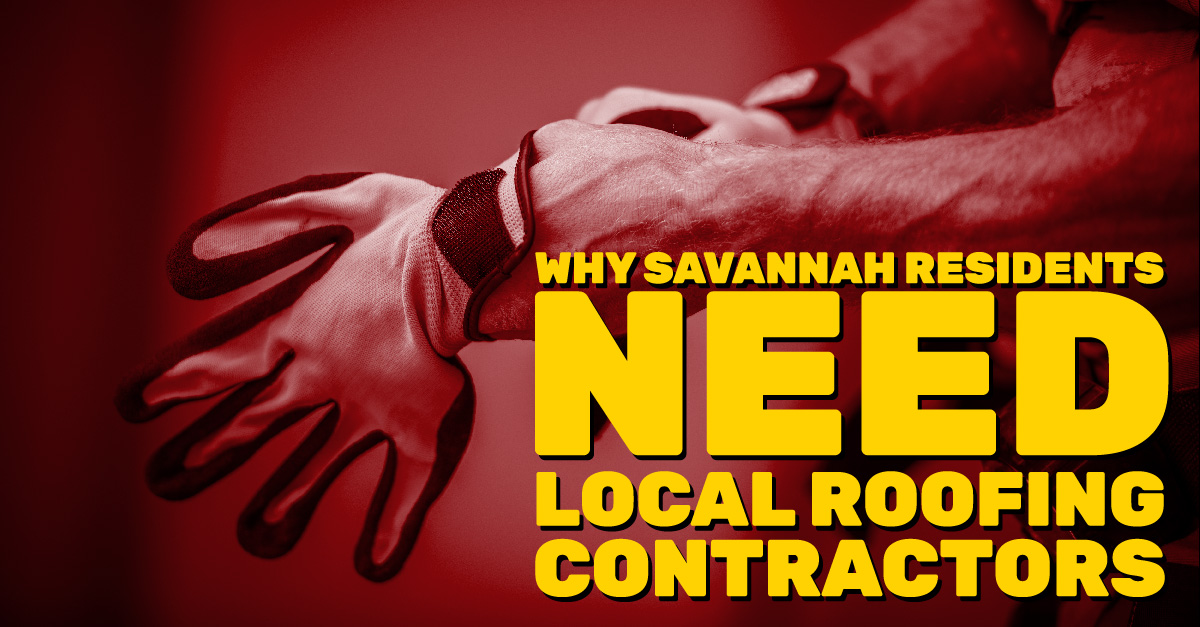 You need a new roof. It's not something you ever wanted to hear, but when you need it, you need it.
So who do you hire to do the job? There's no shortage of options in Savannah, SC, but there are right and wrong choices. When it comes down to time to make the hire, go with a local roofing contractor above a national company. Here are a few reasons why you should make this choice.
Reason 1: Support Your Community
You love where you live and any time you use a local roofing contractor, you are supporting the people who live and work among you. Not only with the local economy be boosted, but that local roofing contractor will use local suppliers and the list goes on and on.
Reason 2: Local People Know Savannah
You can get professional roofers from any city or state, but when you work with local roofing contractors, you are getting individuals that know the area. They know what weather conditions do to homes in South Carolina and they know how to fix it. They also know what to recommend so you don't have to repair or replace your roof again any time soon.
Reason 3: Local Roofing Contractors Know Codes
There are different codes in different regions of the country and it can be hard for national chains to keep track of them all. Sure, their roofers do the best they can, but local roofing contractors know the local code requirements and regulations so there are no worries of anything being done improperly.
Reason 4: Local Connections
With any luck, you won't have any problems with your new roof, but at least if you use a local roofing contractor, you know you have the connection to the person who did the job if you have questions or concerns later. That isn't always the case when you hire someone from out of town. Working local means you can stop in and see your local roofing contractor whenever you want.
If you need a new roof, and you'd like to go with a local roofing contractor for these reasons and many others, contact Tri County Roofing. We've been working in Savannah, SC for years and we know just what to do with any roofing issue. Whether you need an assessment, repair, or complete replacement, we're here to help!