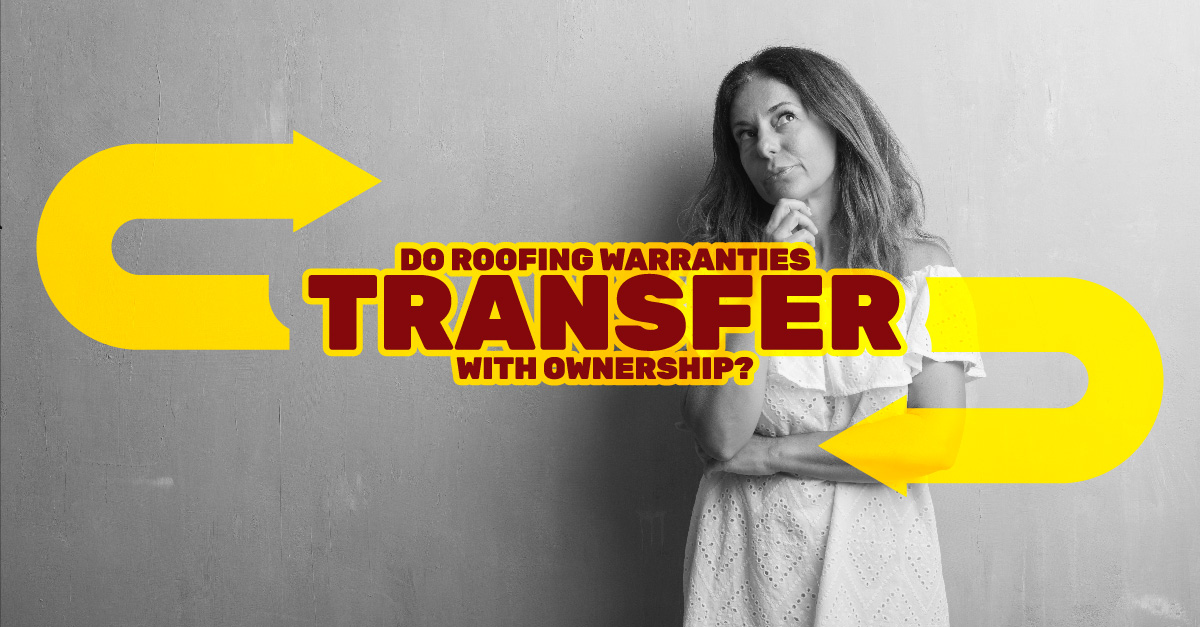 If your roof has a current, valid warranty, you are awarded the highest level of confidence in the materials and craftsmanship of the roof on your home. Are you planning on purchasing or selling a home with a roof warranty? Whether the warranty can be transferred depends on the company that is offering the warranty. Check out the information below on transferring a warranty.
Is My Warranty Transferable?
Each manufacturer offers different warranty specifications. But keep in mind: not all products are eligible for all warranty types.
If a warranty is able to be transferred, it should be clearly stated within the warranty documentation.  Make sure to read through your warranty – including the fine print!
Experienced roofing contractors can also help you to determine what is covered under your roofing warranty.
Note: Many transferable warranties can only be passed on once.  If the second owner chooses to sell the home, the warranty may not be passed on again.
Requirements for Transferring a Roofing Warranty
Depending on the warranty, there are a few common requirements that you may have to adhere to in order to transfer your roofing warranty, including:
Administrative Fee: In some cases, an administrative fee might be charged to have the warranty transferred from one owner to another.
Notify Manufacturer of Transfer: At the very least, you will typically be required to notify the provider of the warranty of the transfer of ownership within a specified amount of time.
Tip: Identify your window manufacturer, as well, to inquire whether they provide a warranty. This is usually found on a sticker that is on the window.
Warranties and Your Home's Selling Price
Throughout the home buying process, you should think about how much value you would place on a warranty that protects your roof.  This should be factored into how much you are willing to pay for the home.
Roofing warranties will typically last for several years, and can be a great bargaining point between buyer and seller.
Workmanship Warranties
Apart from manufacturers warranties, many trustworthy roofing companies, such as Tri County Roofing & Siding, are willing to provide a warranty to homeowners in the Charleston area.  Keep in mind that the follow-through of these warranties are dependent on whether or not the roofing company is still in business when you need them.
Workmanship warranties indicate that a contractor has confidence in the work performed on your home or business. If any problems are discovered, we are willing to repair or replace the roof for free.
---
Local, Professional Help Available
For more information on warranties and how they benefit you, contact Tri County Roofing & Siding.
Handpicked For You: How To Know Your Roof Replacement Costs