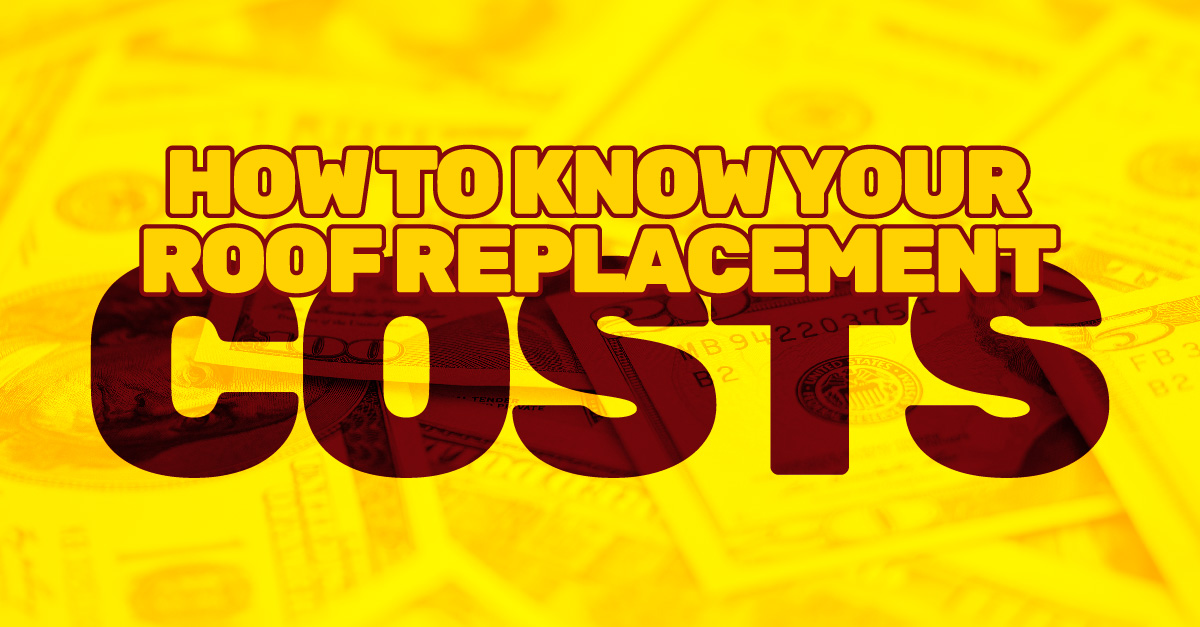 When it's time to replace your roof, you are going to be in for some surprises. First, it's going to come with a hefty price tag. Second, you may see widely differing estimates from different roofing contractors. Before you pick the lowest bidder for the job, it's important to know what went into the estimate and what it can mean for the quality of the job done.
What Affects the Price of a Roof Replacement?
#1 Roof Size
The roofer will measure your roof's surface to determine how many roofing squares will be needed for the job. A roofing square equals how much of roofing materials it would take to cover 100 square feet of roof.
The square footage of your roof is almost always different from the square footage of your home. The higher the slope of the roof, the more squares will be needed.
#2 Work Conditions
When your roof has a steeper slope it's going to cost more in labor. A steep slope is more dangerous for the workers, which means the contractor will need to use special staging and safety equipment. All of this adds up.
The weather at the time of the job also affects the costs. Slippery roofs are more dangerous to work on, which slows down the job and drives up labor costs. While working in ice and snow is not an issue here in Savannah and Myrtle Beach, strong rain is.
#3 Composition of Old Roof
To install a new roof, the roofer will recommend removing the old roof first. The more layers it has the more it's going to cost to remove. It requires extra labor to remove multiple layers of roofing. It also costs more to dispose of the debris.
#4 Type of Damage Below Decks
When the contractor strips off the old roofing, he may find damage that needs to be repaired before installing the new materials. For example, an old roof may have multiple leaks which damaged the roof deck. The deck will need to be replaced.
#5 Choice of New Roofing Material
Different roofing materials have different prices. Asphalt shingles are usually the most cost-effective option. Metal, clay tile, slate, and wood shingles are going to cost more.
To get a roof estimate from a local professional, call Tri County Roofing today. We know roofs in Savannah and Myrtle Beach.
Read More: Your Guide To A Worry-Free Roof Insurance Claim