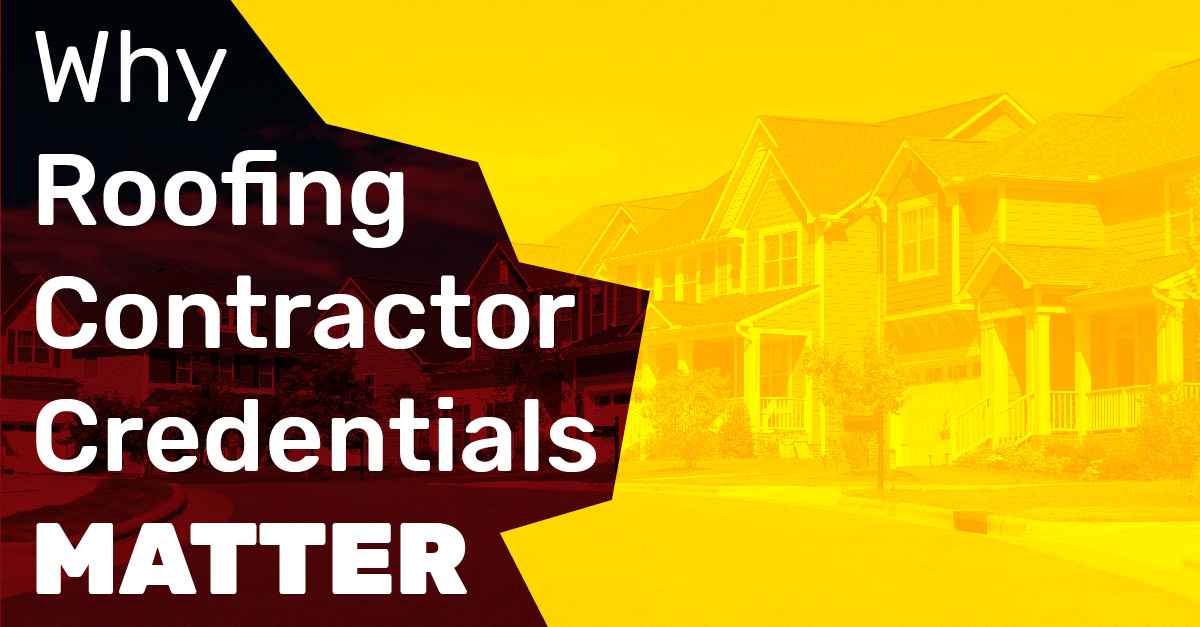 When you invite three roofing contractors to make competitive bids on your Charleston-area home's roofing work, how do you know you are looking at trustworthy roofers? One way is to examine their credentials; if a roofer cannot provide some basic information, do not consider that roofer among your bids.
State Credentials
Foremost with credentials that come from a state agency is the business license. Too many contractors attempt to pass themselves off as trustworthy roofers but lack a license to do business as roofers.
The South Carolina Department of Labor, Licensing and Regulation offers a licensee lookup feature. Put in a little information (contractor's or company name), and out pops information about the business license. For example, Tri County Roofing & Siding holds RBS (Residential Builder) license # 13778, first issued in 1999 and good through June 30, 2019. Tri County's bond (another credential to look for) is good through 2020.
Tri County is licensed not just in roofing, but in these areas as well:
Vinyl and aluminum siding
Carpentry
Insurance
This credential is actually multi-faceted, since roofing companies, to be trustworthy roofers, should carry both worker's compensation and liability insurance (that's two aspects) and also have experience with working on roofing jobs that stem from insurance claims (that's a third facet).
Worker's compensation and liability insurance protect you, the Charleston homeowner, from messy issues like worker's liens and lawsuits from the roofer's workers getting injured on your property. Familiarity with insurance claims benefit you, too, when trustworthy roofers know exactly how to proceed on a job without disrupting the claims process.
Industry Sector Credentials
The building industry is one of this nation's biggest, most vital sectors. Statista says 4.2 percent of our country's Gross Domestic Product (GDP) comes from construction, which translates to a whopping $1.1 trillion.
A portion of all those expenditures are for residential roofing, where giants of the sector like GAF and CertainTeed dominate. These manufacturers recognize just a few local roofers for their expertise in installation and their commitment to quality work. Look for trustworthy roofers to have designations such as these:
CertainTeed SELECT ShingleMaster™
GAF designation of "excellent" ratings in categories of Installation and Consumer Education
How can you find trustworthy roofers for your Charleston-area home? Contact the professionals of Tri County Roofing & Siding; we hold all the right business license, insurance, and industry designations to be worthy of working on your home.
Read: Red Flags: Is It Time to Find a New Roofing Contractor?