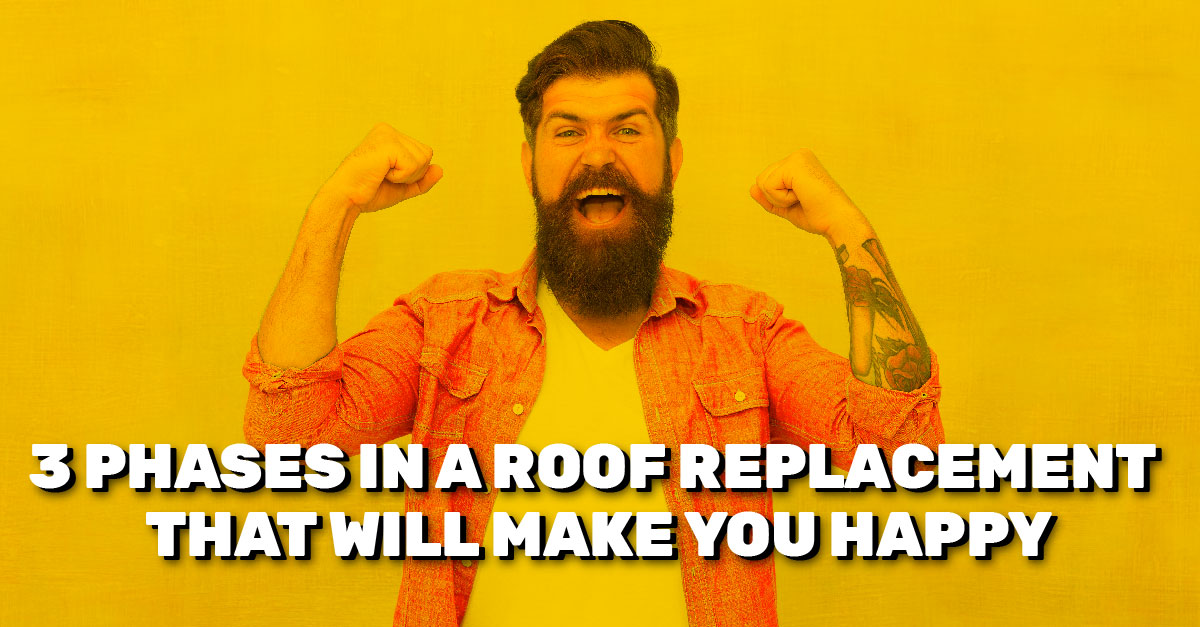 Roof replacement makes homeowners nervous. What if it rains? What if something is broken? What is included in roof replacement from Tri County Roofing? Yet, a properly done roof replacement also has the power to provide genuine pleasure! Here are the three phases of roof replacement that will make you happy!
Phase One
Phase One is probably the easiest phase to work through. You contact Tri County Roofing and we dispatch a trained representative on your schedule. Our representative performs a detailed inspection, prepares an accurate, written estimate for the roof replacement, and then helps you with your selection of materials. 
Once you agree on roofing materials (either shingles or metal roofing) you sign a contract with Tri County Roofing and your roof replacement has well and truly begun. 
Phase Two
Admittedly, some Charleston-area folks get a bit worked up during Phase Two. Here your expert crew arrives, sets up a temporary job site on your property, and goes to work!
The old roof comes off. The new roof's deck, sheathing, and underlayment are prepared. The new roofing material, shingles or metal, goes on. You may feel a bit overwhelmed and anxious. Yet the whole process only takes a few days.
Even the most elaborate, complicated, steep-sloped roof with dormers, turrets, and gables will still only need a few days to replace. More modest homes, with simple roof lines (ranch and contemporary homes, for example) may only need a day and a half. 
Phase Three
Relax, the hardest part (Phase Two) is over! As your Tri County Roofing crew begins cleanup, we clean up all debris, and we sweep your yard with a magnetic broom.
Our inspector checks the whole roof, discusses any concerns with you, and then closes the project. You make a final payment and receive your warranty information. 
Nothing makes a homeowner happier than seeing their shingle or metal roofing handiwork protect their family and possessions. Our craftsmen are careful and considerate. Our project managers make sure you're satisfied with the job we leave behind before we go.
When your neighbors come around (they will), they ask, "What is included in roof replacement from Tri County Roofing?" Now you can confidently, happily say how Tri County makes the job as easy as 1-2-3. Contact us today to get more details!