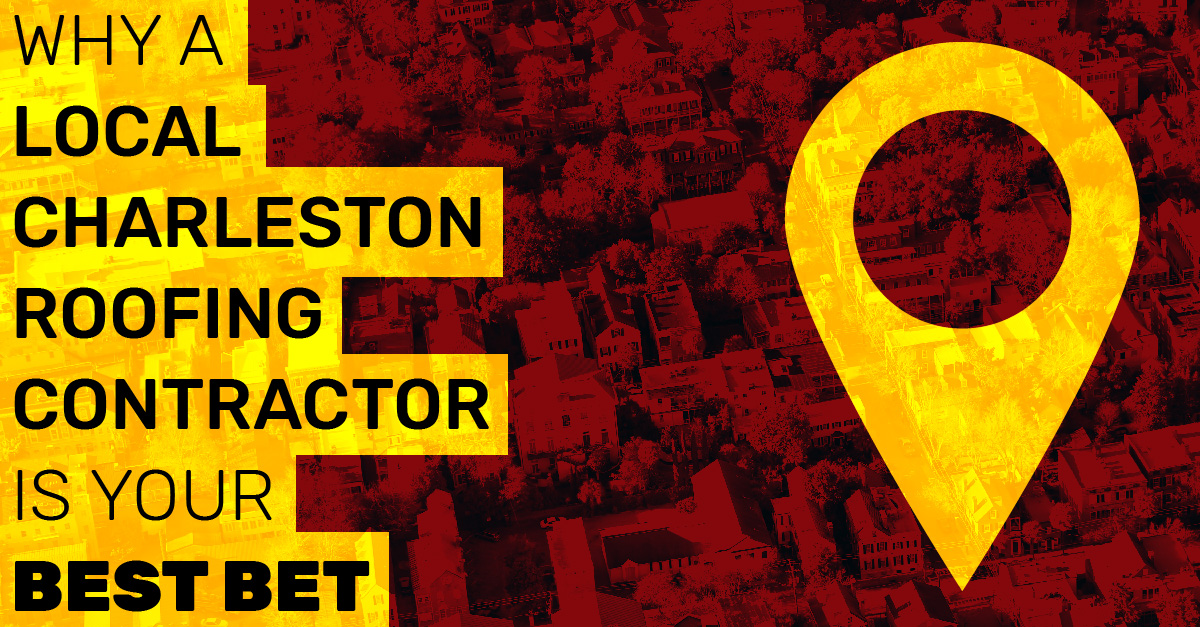 When the roof of your home requires attention, you need peace of mind that the roofer you hire is skilled, fully-qualified, and trustworthy. Local Charleston roofing contractors are your best bet to ensure that you get the high level of service you deserve, and here's why:
They Know the Permitting Process and Relevant Codes
Well-established roofers who operate their business in one specific area, like the Low Country, understand the intricacies of the permitting process and stay up-to-date on building code changes in the communities they serve. Hiring a roofer with this knowledge can help you avoid inspection hiccups that cause delays or costly modifications.
They Understand Our Climate and Unique Culture
A roofer based in Charleston understands the effect of our coastal climate on different roofing materials and is familiar with both modern and historic architectural styles in individual communities. This allows a local to give you expert advice on the merits of different materials like shingles vs. metal, your available profile and color options, or how you can enhance your home's efficiency with Energy Star-certified roofing.
They're Part of the Fabric of Our Community
As owners of a local business, Charleston roofing contractors have a vested interest in building long-term relationships with area homeowners by providing stellar customer service. They're also more likely to be involved in community outreach endeavors, like backing area football and little league teams, and participating in initiatives like Roofs for Troops, Debi's Kids, and various fundraisers.
They Contribute to a Healthy Local Economy
Small businesses like Charleston-area roofers play a key role in keeping our local economy healthy and vibrant. When you stay local for your roofing needs, you're helping pay the wages and salaries of the contractor's employees who call Charleston home, and you're helping ensure that other local businesses your roofer deals with succeed as well.
They Provide Better and Faster Customer Service
If you have a concern about your new roof or a storm-related emergency and you need advice or help in a hurry, a local contractor will care more about resolving an issue to your satisfaction, and they can reach you faster to address damage or leaks that can cause costly harm to your home's interior.
If you'd like to build a relationship with a trusted roofing contractor with many years of experience serving homeowners in Charleston and the surrounding Low Country, contact us today at Tri County Roofing.
Read: Why Roofing Contractor Credentials Matter