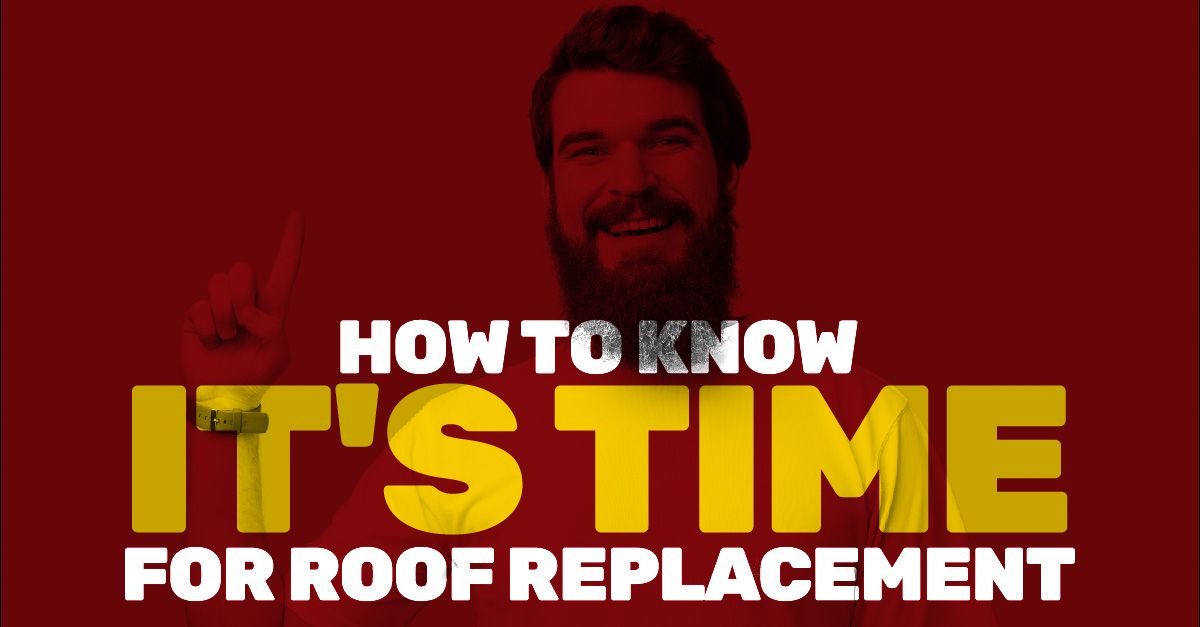 Your home's roof is crucial. It keeps you warm, dry, and safe (plus, your house would look a bit silly without it). Even if you do stay on top of them (pun intended), repairs won't make a roof last forever. Eventually, it will be time for a roof replacement. How do you know if you can repair or if it's time for a replacement? Simple: look out for these signs.
Ruptures and Raindrops
Does your roof have visible holes or leaks? It's important to have a waterproof roof, especially in the wetter season. Even if you haven't noticed a leak, it's a good idea to check for holes – water could still be getting into the rafters.
Only check for holes from ground level – if you're not sure whether your roof has holes, you'll need to call in a professional roofer to check.
Damp Decking's not Durable
Roof decking connects the roof to your house. It's made of wood, so it is vulnerable to water damage – make sure your deck is dry and structurally sound.
If decking gets damp, it can get moldy. It can be difficult to assess a mold or rot problem, as what seems like a little spot can go quite a bit deeper. Again, this is a sign you should call a professional ASAP.
A healthy roof has a nice, straight spine. If your roof seems to have a saddle-back or sag, you should call a professional right away (note: call a roofer, not a chiropractor!).
Shingles Gone AWOL?
A roof needs all its tiles to stay strong and weatherproof. Look at the state of your shingles. If they show any of these signs the roof is past its prime.
Curling or broken shingles

Missing shingles

Granules are showing up in your gutters or yard
It All Adds Up
Is it going to take longer to make repairs vs replacing the roof? You may have small issues with your roof – if there are lots of them, it can take a while to organize and make the repairs. This can mean lots of juggling of appointments, finding the best times to get stuff done without disrupting your routine too much.
Many people have busy lives and would rather get everything done at once. Sometimes, waiting will turn those repairs into a replacement.
Moreover, if the cost of repair close to (or higher than) the cost of replacement go with the replacement. It makes more financial sense to get a brand-new roof rather than patching an older one which may need to be replaced in a year or two anyway.
Roof Replacement
You should reach out to a qualified, reliable roofing firm to assess your roof (give it a 'health check'). They can let you know if it needs replacing. They can then do the work needed.
Savvy homeowners keep their roofs in good repair, but if your roof is now in need of a replacement, call Tri County Roofing. We are a trustworthy, expert roofing company in Charleston, SC. Our specialists are passionate about delivering extraordinary service. Connect with us and we can work together on making your home safe and sound.
Read More: How To Know Your Roof Replacement Costs