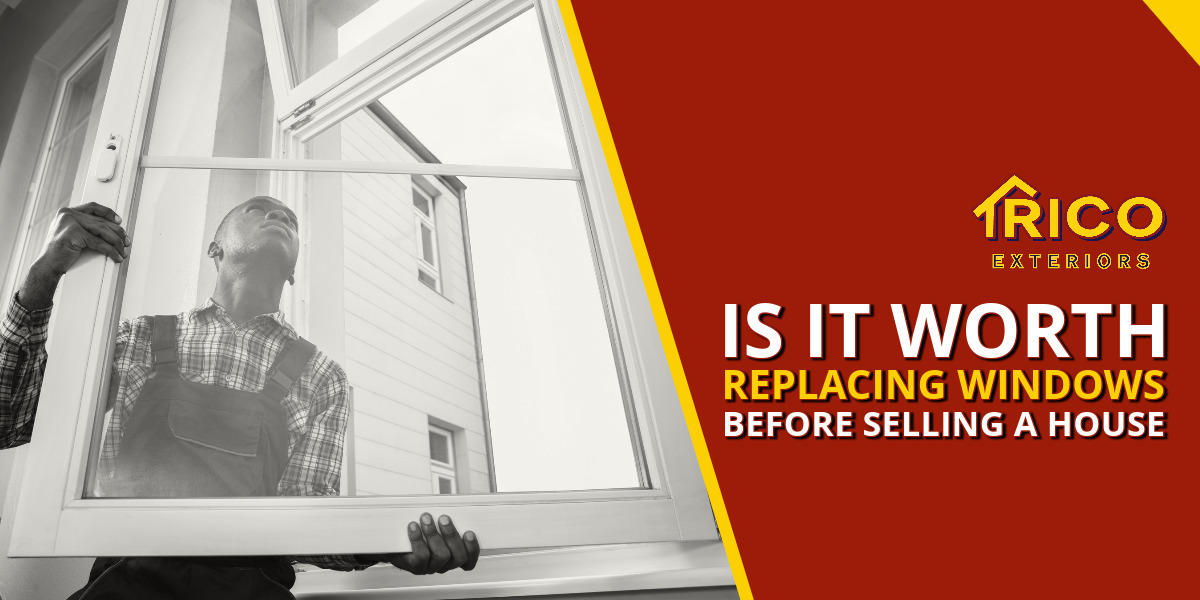 When it comes to selling a house, making the right updates and improvements can significantly impact its marketability and selling price. One such modification that homeowners often consider is replacing the windows. However, before making any renovations, it's essential to weigh the pros and cons to determine if it's worth it in the context of your specific situation.
Increased Curb Appeal and First Impressions
Here are a few ways new windows can contribute to the aesthetics of a home: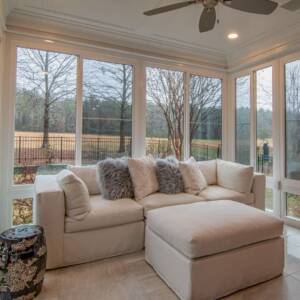 Modern and Fresh Look: If your current windows are outdated or in poor condition, they can make the entire house look old and worn out. New windows with sleek designs, clean lines, and updated features can instantly refresh the look of your home, making it appear modern and well-maintained.
Improved Natural Light: Windows are not just functional; they also serve as a source of natural light, which can significantly influence the ambiance and atmosphere of a home. New windows with larger glass panes or strategically placed windows can maximize the natural light that enters a space, creating an open and bright atmosphere that is highly sought after by buyers.
Enhanced Architectural Style: Windows are integral to a home's architectural style and design. Different window styles, such as casement, double-hung, or picture windows, can complement the house's overall aesthetic. Choosing windows that align with the architectural style can enhance the home's cohesive and harmonious look, enticing potential buyers.
Updated Finishes and Features: New windows often come with updated finishes and features, such as energy-efficient glass, stylish frames, and advanced locking systems. These modern touches can enhance the overall aesthetic appeal of the windows and add a sense of sophistication to the home's exterior and interior.

Curb Appeal: The exterior appearance of a home is crucial in attracting potential buyers. New windows can significantly contribute to the overall curb appeal of a house. They can make a positive first impression, create a sense of pride in ownership, and differentiate your home from others in the neighborhood.
By replacing your windows, you can instantly upgrade the look of your house, enhancing its curb appeal. This positive first impression can significantly attract potential buyers and increase your chances of a higher offer.
Energy Efficiency and Cost Savings
When selling a home, buyers consider energy efficiency an increasingly important consideration. New windows can significantly contribute to the energy efficiency of a house, making it an attractive feature for potential buyers. Here are several ways in which new windows can increase energy efficiency: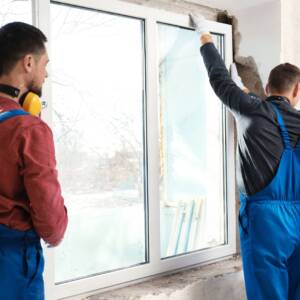 Improved Insulation

: One of the primary factors influencing energy efficiency is the insulation provided by windows. Older windows may have deteriorated seals or single-pane glass, which can allow drafts and heat transfer. New windows are designed with advanced insulation properties, such as multiple panes of glass, gas fills (like argon or krypton) between the panes and low-emissivity (low-E) coatings. These features minimize heat loss or gain, creating a more thermally efficient barrier between the indoors and outdoors.

Reduced Air Leakage

: Air leakage through cracks and gaps around windows can contribute to significant energy loss. New windows are engineered to have better seals and weather-stripping, reducing air leakage and preventing drafts. This enhanced airtightness helps to maintain a more stable indoor temperature, reducing the need for excessive heating or cooling.

Energy-efficient Frames

: In addition to the glass, the frame material of new windows can also impact their energy efficiency. Vinyl, fiberglass, and composite frames are known for their excellent insulation properties, while metal frames like aluminum can transfer heat more efficiently. By selecting energy-efficient frame materials, homeowners can further improve the overall energy performance of their windows.

Solar Heat Gain Control

: Energy-efficient windows often come with low-E coatings that help control solar heat gain. These coatings reflect a portion of the solar heat back outside, reducing the unwanted heat entering the home during hot seasons. This feature enhances comfort and decreases reliance on air conditioning, leading to potential energy savings.

Lower Utility Bills

: The energy efficiency brought about by new windows can translate into significant cost savings for homeowners. With reduced heat loss in winter and minimized heat gain in summer, the heating and cooling systems don't need to work as hard to maintain a comfortable indoor temperature. As a result, utility bills can be lower, which can be an attractive selling point for potential buyers who prioritize energy savings.

Highlighting the energy efficiency benefits of new windows when marketing your home can be instrumental in attracting eco-conscious buyers who value sustainability and cost savings. Energy-efficient features can differentiate your property from others on the market, making it more appealing and potentially commanding a higher selling price.
Return on Investment
Replacing windows can be costly, and evaluating the potential return on investment (ROI) before proceeding is important. The ROI will vary depending on factors such as the local real estate market, the house's overall condition, and the quality of the windows being installed.
In general, window replacements tend to offer a good ROI. According to Remodeling Magazine, homeowners can recoup about 68-80% of the window replacement cost upon resale. However, it's worth noting that this ROI estimate may fluctuate depending on various market factors.


Market Demand and Buyer Preferences
The decision to replace windows should also consider your area's local market demand and buyer preferences. Research the real estate trends and consult with local real estate agents to understand what features and updates are in high demand among potential buyers. If new windows are commonly expected in your market, not replacing them could put your house at a disadvantage compared to other listings.
Conclusion
In conclusion, whether it's worth replacing windows before selling a house depends on several factors. Upgrading windows can enhance curb appeal, improve energy efficiency, and potentially provide a good return on investment. However, it's crucial to consider the local market demand, buyer preferences, and the overall condition of your house before making a final decision.
Consulting with real estate professionals and getting multiple quotes from contractors can help you make an informed decision and maximize the potential benefits when selling your house. Contact Trico Exteriors for a quote today! We have over 26 years of experience, professionalism and quality outcomes. We'd love to talk to you about your home improvement projects in the Charleston, SC area!