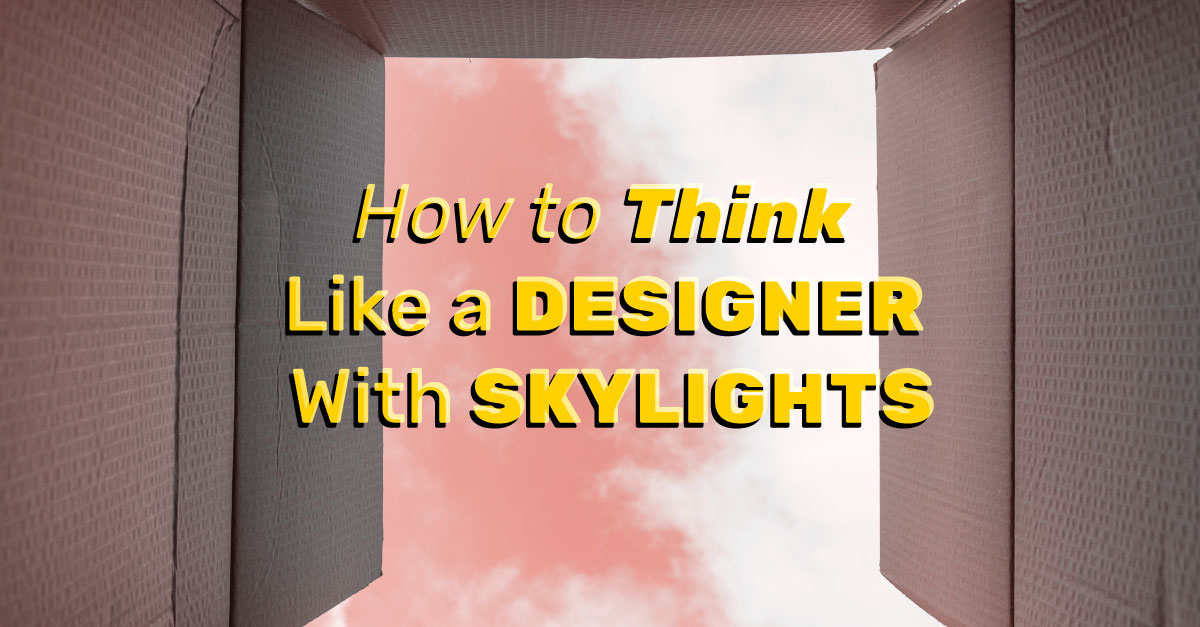 Designers love to bring natural light into interior spaces. Light invites illumination and warmth to otherwise dark spaces, bringing color and patterns to life. However, before you go poking holes in your roof, it's important to determine if skylights are a good choice for your home.
Which Rooms Benefit from Skylights?
Rooms with little natural light are excellent candidates for skylights. Renovated attic spaces with windows only on the gables are a good example of this. Rooms on the north side of the house can also suffer from a lack of natural light.
Bathrooms and bedrooms are rooms that would benefit greatly from a skylight. You get natural light without the loss of privacy big windows bring. With tinting and venting control, these skylights make it easy to adjust the light and heat coming in.
Does Roof Design Make Skylights an Option?
The design of your roof can impact the ability to install a skylight. The skylight fits down in between the rafters. This limits the direction and orientation of skylight placement.
The skylight also needs to sit flush to the roof deck with the bottom open to the room below. With cathedral ceilings and a gabled roof, this is easy to accomplish. However, with flat ceilings and an oddly angled roof, the installer may have trouble aligning the skylight properly.
In some cases, the installer will need to build a light shaft, through the attic, from the skylight into the room below. This shaft needs to be well-constructed, and well-insulated, to protect your home from excess heat gain.
What Factors Play into Skylight Choice and Placement?
Sizing the skylight makes a significant difference in how much light gets into the space below. Too small and the space will still seem too dark. Too much and the room may be unusable at certain times of day due to glare and heat.
Another factor to consider is whether you want venting or not. Heat rises and venting through the skylight can help draw cooler air below. This is especially handy in moist areas like the kitchen or bath.
To learn more about skylights and the options available, contact Tri County Roofing today. We have a number of skylight styles available to bring light into your home's interior.