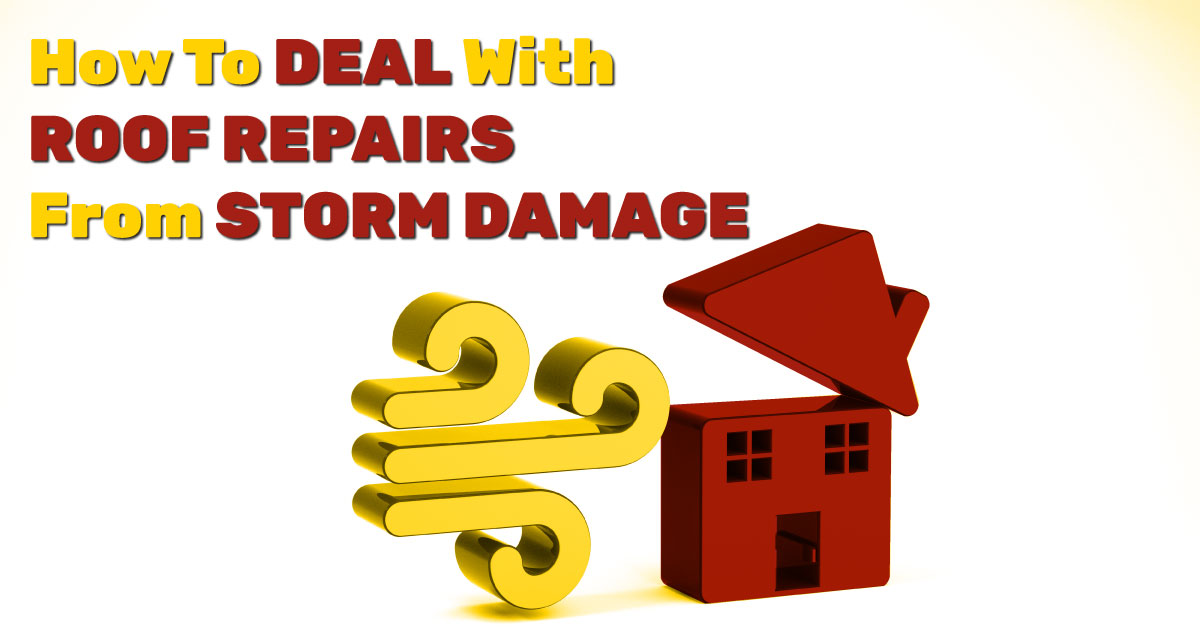 The wind howls. The storm rages. Lightning shatters the sky. Once the storm has passed, you venture outside to see how your lawn, your home, and your roof have fared. Whether you see roof damage as a minor inconvenience or a terrifying challenge, you cannot ignore it. A roof does not heal itself, so know what to do when storm damage means emergency roof repairs on your Charleston-area home. 
Storm Chasers
When we say storm chasers, we are not referring to the adventurous folks who track tornadoes across Oklahoma and record them. Storm chasers in the Charleston area are shady operators who hire day crews from parking lots of home improvement stores. They hustle to get your business, take whatever insurance money is offered up front, and usually leave behind a low-quality repair. If you have a problem with roof repair from storm chasers, good luck finding them again as they disappear just as fast as they show up. 
Avoid storm chasers. Rely on experienced, local, friendly contractors to have roof repairs completed without worry. Develop a relationship with your contractor long before you need to make the call. Regular maintenance is a good place to start. Annual inspections, simple and minor repairs, and advice on maintaining your roof are all available from your local contractor. 
Stay Calm
Seeing your Charleston-area home struck by storm damage could cause you to lose your cool, no doubt. If you arm yourself with some knowledge ahead of the hurricanes, you can keep calm even when storm damage to your roof is extensive. Keep these three things in mind:
Know what is covered in your homeowners insurance policy and what is not; know your deductible

Establish a good relationship with your local contractor so you both build trust; you trust your contractor to perform professional roof repair, and they trust you and know your roof

Build the relationship by relying on your contractor for routine maintenance and regular repairs so your roof has a better chance of surviving a storm without sustaining damage
See Here
Never consider going on your roof before or after a storm. From the ground, see what potential damage from a passing storm you can. Look for these external distress signs:
Loose or missing shingles

Broken or damaged shingles

Loose or torn flashing

Debris scattered across the roof or on your landscaping

Dents in flashing, counter flashings, or air conditioning units (signs of hail damage)

Broken glass

Damaged, bent, or missing gutters

Fallen power lines (indicating the force of wind and wind-borne debris)
Look for these signs of roof damage from inside your home's attic or living space:
Roof leaks

Wet ceilings or damp attic insulation

Smells of mold or mildew not present before the storm

Daylight visible from inside the attic, up through the sheathing
Sign Me Up
After a major storm, after you have assessed your home for damage, you need to call your local contractor. The same one you have forged a relationship with over the years will be there for you now when emergency roof repair is essential. 
Call the contractor to get an appointment for a full on-site assessment and to get a written estimate for repair or replacement

Call your insurance agent

to get a claim started

Work with your contractor and insurance adjuster to make your roof and home as safe as possible; this may mean temporary tarps, limb and tree removal (from a tree service), or small, fast repairs
You cannot judge the extent of the roof damage yourself. You need an experienced and trained eye to judge all the different layers:
Roof deck

Sheathing

Underlayment

Flashing

Water and ice shield

Starter course shingles 

Field shingles or metal roofing

Ridge vents and shingles

Rubber boots around vent pipes
Ignoring a small bit of storm damage will just lead to larger, more extensive repairs later. Relying on storm chasers will also leave you needing truly professional service later on, but by then the insurance claim money will have gone to some shady operator performing sub-par work. 
Slow Country?
Living in Low Country doesn't mean you have to tolerate slow service. Storm chasers come on strong in the early stages of storm cleanup, making wild promises. They collect insurance money, stick some slap-dash roofing job on your home, and disappear. You first think of how speedy and helpful such an outfit is. Then, two months after your roof repair is done and the storm chaser has vanished, your roof leaks again. 
A reputable, local roofer such as TriCounty Roofing will not only provide fast emergency service but will give you long-lasting and high-quality repairs. Contact TriCounty Roofing today so the next major storm doesn't leave you high and dry — or low and drenched.