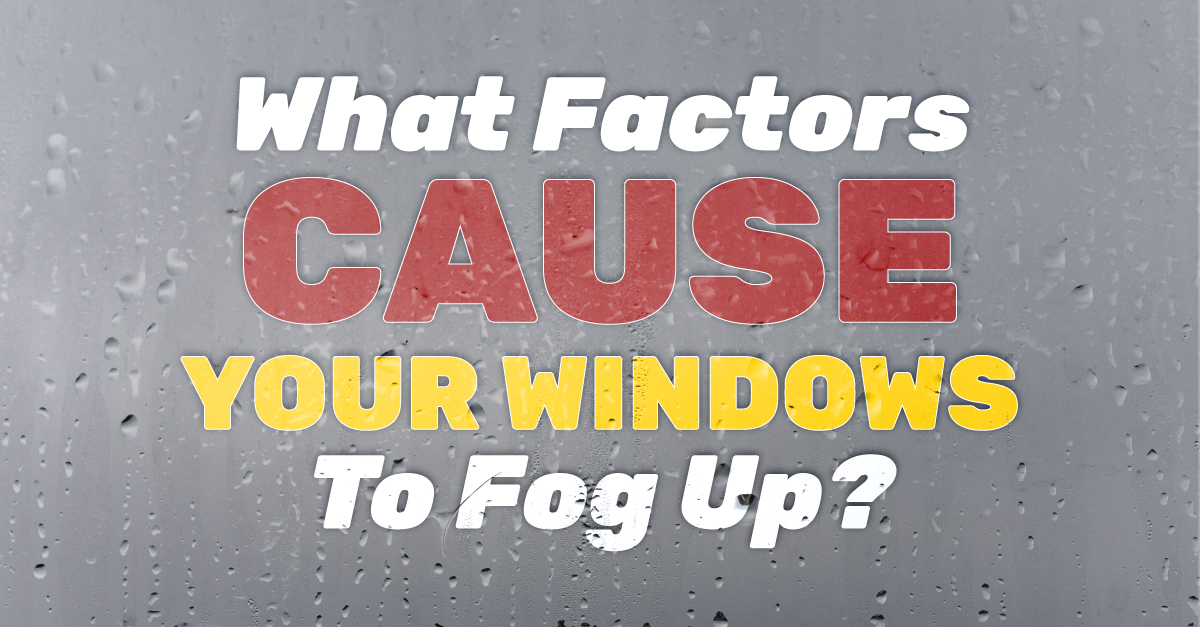 Your windows should provide you with a clear view of the outdoors, but they might fog up from time to time. When your windows have fog, haziness, or condensation, it's important to determine the cause and take steps to correct this issue. Why do windows fog? Find out more about why this happens.
Indoor Humidity Levels
When the inside surfaces of your windows become foggy, this can happen due to interior condensation. This occurs when the indoor humidity levels in your home are high. Warm, humid indoor air causes condensation to form on colder window surfaces, such as during winter.
Controlling the humidity levels inside your home can help prevent this from happening. You can do this by improving ventilation and using a dehumidifier in your home. Improving ventilation, such as installing vents in bathrooms and kitchens, helps remove moisture from your indoor air.
Broken Window Seals
In some cases, broken window seals can cause windows to fog. This haziness or fogginess usually happens between insulating window panes. A broken window seal between panes lets moisture in, resulting in fogging.
Broken window seals are more likely to occur with older windows, although newer windows can develop this problem due to wear and tear over time. If you only have one or two windows with fogging, this might indicate broken seals. Having multiple windows with fogging usually means an indoor humidity problem.
Exterior Condensation
When the exterior surfaces of your windows become foggy, this is due to condensation. This can occur when cooler outdoor air meets a warmer surface. Since exterior condensation is a natural process, there isn't much you can do to stop it from happening. Remember, exterior condensation means your windows are insulated enough to keep the warm air inside your home.
What to Do About Fogging Windows
When your windows fog, you should have window contractors inspect them to discover the cause. They can recommend ways to lower indoor humidity if needed or repair or replace broken windows to prevent fogging. Working with window contractors helps ensure you're able to find the cause of foggy windows and take steps to stop this from occurring. 
If you need to have foggy windows repaired or replaced at your Charleston home, please contact Tri County Roofing. We experienced window contractors offer dependable window installation, repair, and replacement services in the Charleston area.