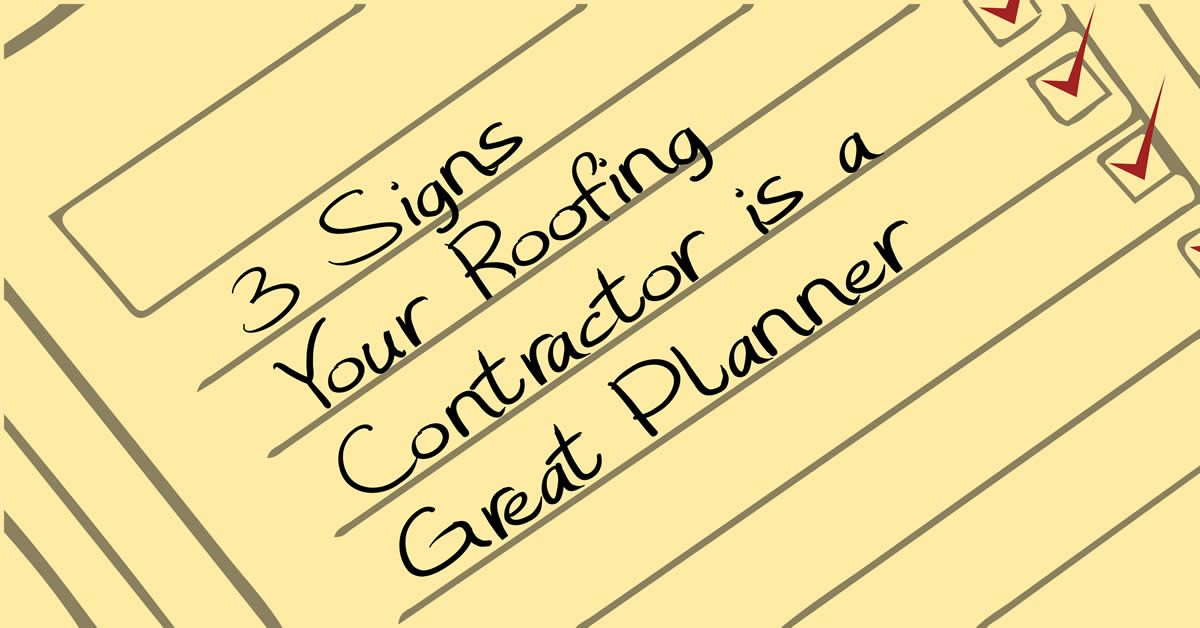 Your home is your most prized possession, and keeping it in tip-top shape is of utmost importance. Having a plan for inspecting and maintaining your roof is one of the most important things you can do to keep maximize your home's value and to enjoy years of worry-free living.
Roofing contractors in the Charleston area are a dime a dozen. So how can you determine if your roofing contractor will provide the quality job that you need? How do you know your roofing contractor will properly plan for the roofing job you require?
How to Tell Your Roofing Contractor is a Great Planner
Meeting with roofing contractors can be a daunting task, and finding one that is a great planner can mean the difference between a perfect job and a sub-standard roofing experience.
Qualities to look for in a roofing contractor that indicates he is a great planner include:
Your roofer gives your multiple options. A quality roofer will meet with you and provide multiple choices on style, function, and price of a new roof or roof repair.
Your roofer has a plan for ongoing roof inspection and care. Once a roof is repaired or installed, the job is not done. Your roof requires annual inspections, and having an ongoing maintenance and inspection plan is an important component in maintaining your home's value.
Your roofer provides you a clear estimate and analysis of the job to be done. When working with a roofing contractor, you want to feel comfortable that the job will be done right, and done on time. Your roofer should be able to provide you with a step-by-step plan for getting the job done. This plan should include a cost analysis and contingency plans should inclement weather delay work on your roof.
A competent roofing contractor who is a great planner can help you make the best choices for your roof and help you feel at ease during the process of repairing or installing your home's roof.
Planning Saves You Money
Having a set plan for your roofing job and maintenance can help save you money in the long run. Proper planning takes the guesswork—and possible anxiety—out of your roofing job and ensures you know exactly what you are getting with your roofing contractor.
When considering a new roof for your home, plan on contacting Tri-County Roofing, Charleston's premier roofing contractors, to get the job done right.
Read: Bundle Home Improvements With Your Roofing Contractor