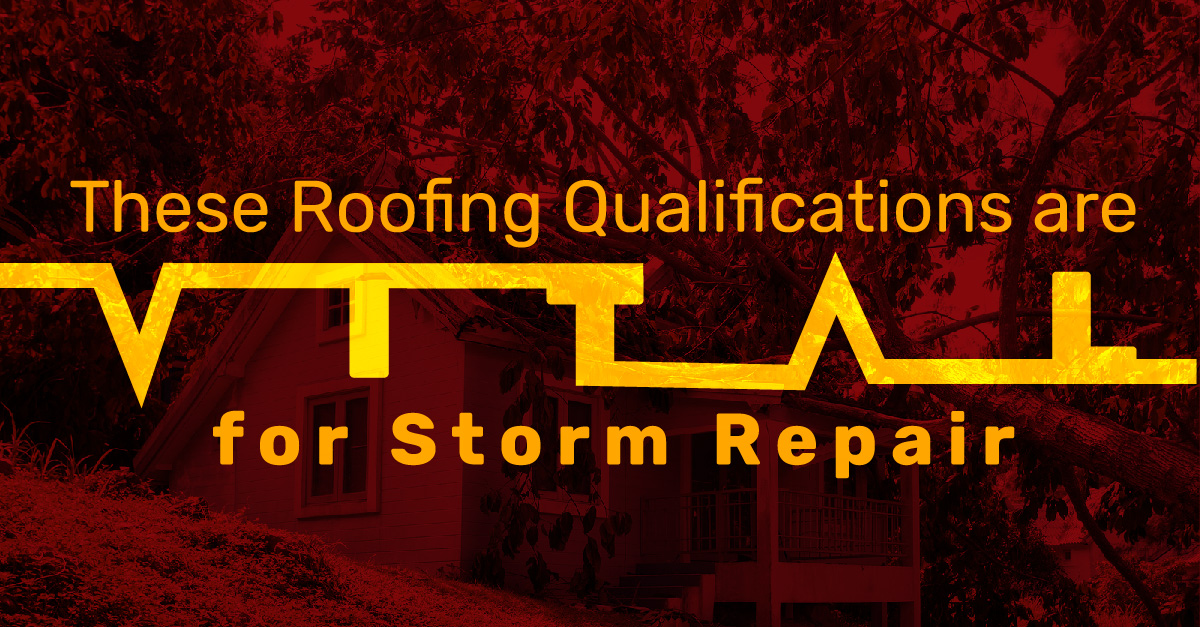 Storms pounding into Charleston are common; in the Low Country, we just shrug off a little water and go about our business. Some of those storms, though, tear and tug at our homes' roofs, calling for expert, emergency roof repair. Look for a local roofer qualified to handle your home's emergency. Look for these qualifications.
Equipment
Fly-by-night roofers chase storms the way sketchy legal eagles chase ambulances — they seek opportunity and easy money. They do not invest in modern equipment. After a storm, you cannot afford to waste time on watching workers carry packs of shingles on their shoulders up wobbly extension ladders.
A qualified residential roofer can respond to emergency roof repair with the right equipment right on their service trucks. They are willing to invest in their equipment because the jobs go faster, with greater precision and quality.
Expertise
Storm damage is unlike the occasional invading squirrel. The squirrel may only ruin a shingle or two, while a strong storm can tear apart much of your Charleston-area home's roof. You need emergency roof repair from a company with plenty of experience in responding to these calls for help. Companies that specialize in new construction, or who dabble in residential work but are primarily commercial roofers, are no help at all after a damaging storm.
Crews
Storm-chasing roofers have no full-time crews. They pick up day laborers outside big box home improvement stores. This means you will seldom have the same person working on your home two days in a row. With emergency roof repair, you need to rely on consistent, qualified workers whose skills are proven.
A crew that works together full-time also is efficient, since they know how to approach a job without waiting for instructions on every step. Your emergency roof repair goes quickly, ensuring a quick restoration of the strong, dependable roof you know.
Training
Those crews are ineffectual if they do not receive factory-certified training from the manufacturers of the products they install. During emergency roof repair, you cannot afford to let your Charleston-area home be somebody's learning lab. You need crews that have trained extensively and know what they are doing.
By relying on the equipment, expertise, crews and training of Tri County Roofing & Siding for your emergency roof work, you can rest assured your Charleston home will keep you dry, warm and safe long after their repairs are made. Contact us today!
Read:3 Measures to Prepare for a Major Roof Emergency