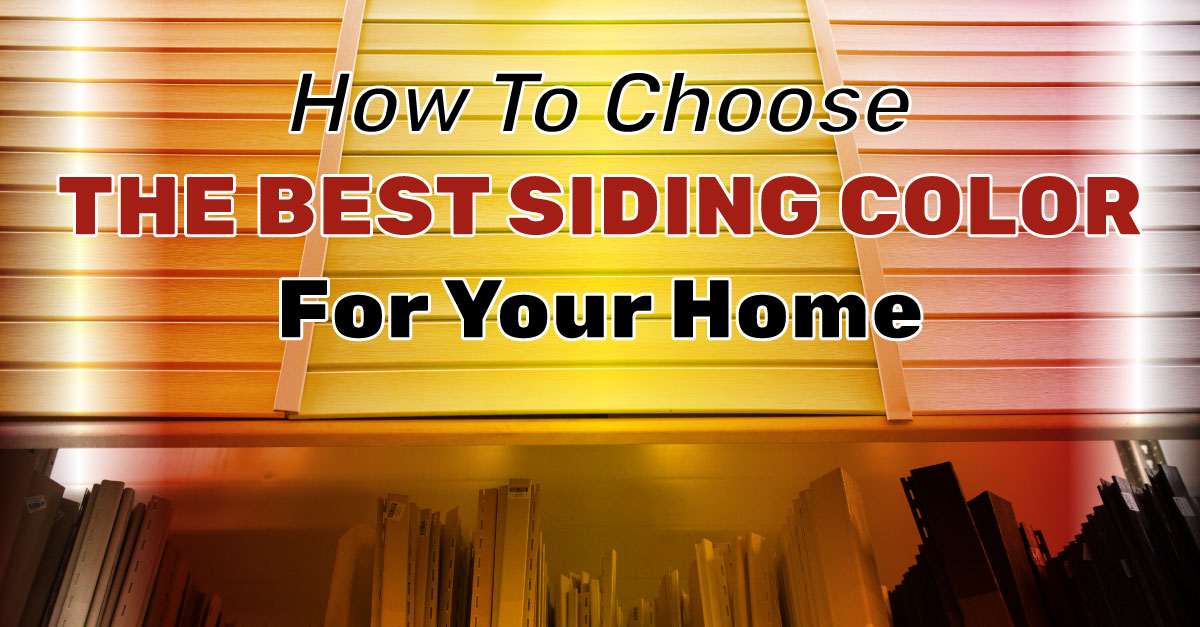 Updated siding can make your home much more attractive and add to its curb appeal. If you decide to upgrade your home's exterior with new vinyl siding, one of the first and most important decisions you'll make is what vinyl siding color is best for your home. There isn't a one-size-fits-all answer for this question, since the best color depends on what you want for your home and what suits your sense of style. The following tips will help you decide the best siding color for your home:
Decide How You Want Your House To Look
There are many colors of siding to choose from depending on the style you're going for. If you want your home to have a bold look, deep tones such as a rich blue are popular choices. You can also choose lighter colors for a more classic, traditional look, and if you want something more modern you can choose from a wider variety of colors and even combine dark and light hues.
Make Sure Your Siding Color Matches The Rest Of Your House
Your home's style and existing features play an important role when you're choosing a new vinyl siding color. Colonial homes, for example, often have white siding, whereas ranch styles often have soft beige or creamy white siding. Don't forget to consider the color of your roof. If it's dark, you may want to lighten up your home with a lighter color palette. There are many other parts of your home which may clash with your siding color you need to consider like windows, doors, trim, decks, patios, and more.
Check With Your Hoa
If you live in a neighborhood with a homeowners' association (HOA), thoroughly check its guidelines for siding. You'll need to make sure the color you choose complies with its rules before making a choice and letting work begin. It's better to not waste your time finding your dream color, only then to learn your HOA doesn't allow it.
Consult With A Professional
Consulting with a professional gives you access to expert information about siding colors. They'll be able to let you know which colors complement one another or provide an interesting, yet appropriate, contrast. A professional will also know which colors are currently popular and which hues will help with curb appeal and resale value.
If you're interested in upgrading your home with new vinyl siding, work with Tri County Roofing in Charleston SC. We'll help you choose the best colors to enhance your home!