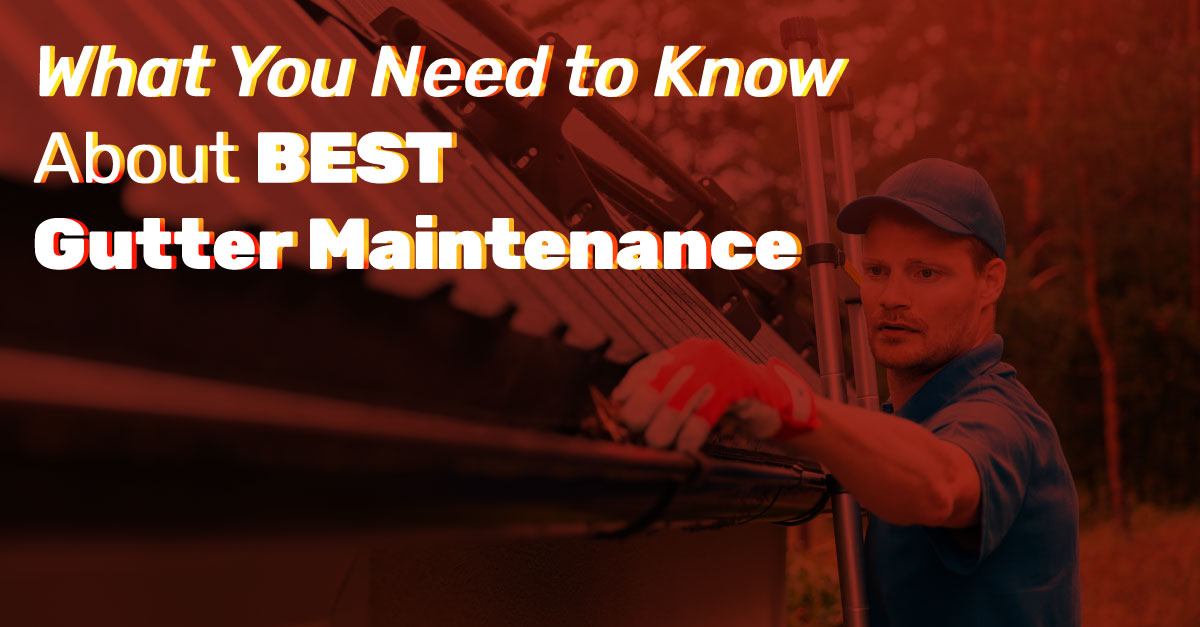 Many Charleston-area homeowners do not realize the critical role their home's gutters play in preserving their roofs and foundations. Gutters whisk away water rolling off the roof, then move it far away from foundations. Maintaining your gutters not only makes your home look good, but it also preserves its value and structural integrity. 
Good Gutter Maintenance
Be safe, of course, anytime you are working from height. Extension ladders can be dangerous! If in doubt, consider a professional gutter cleaning service.
Clean out your gutters every season to prevent clogs. Check the downspout filter for built-up organic matter. Wipe down the outside of the gutters for a clean look and eye appeal. 
Better Gutter Maintenance
Better than seasonal cleaning and care is a schedule which focuses on the times of the year when your gutters get their greatest workout. Increase maintenance during summer and autumn, when increased rainfall and dropping leaves are likely to give you gutter trouble. 
Your goal with all levels of gutter maintenance is to get water off the roof (at the top of the gutter system) and away from the foundations (at the bottom of the downspouts). Use a garden hose to flush out the gutters and ensure good flow through the downspouts. 
If you have painted metal gutters, better gutter maintenance can include touching up the exterior of the gutters. This helps maintain a crisp, freshly painted look. Make certain your paint matches perfectly so you avoid a patchy appearance. 
Best Gutter Maintenance
The best level of gutter maintenance you can provide for your Charleston-area home is to clean them, inside and out, every month. During the cleaning, examine the underside of the roof (shingles, metal panels, or tiles) for evidence of insects. Safely remove nests or hives. 
During the cleaning, test the integrity of all attachments, no matter the type of fasteners (brackets, nails or screws) holding your gutters to the fascia. Replace bent screws or nails. 
If ladders, wasps or composting leaf litter does not appeal to you, for the very best in gutter maintenance, turn to trained professionals. They have the equipment, safety gear, and training to keep your gutters running free and clear, all year long. 
Tri County Roofing performs impeccable roofing, yes, but we also can install and repair gutters. Contact us today to learn how beautiful new gutters can improve the appearance of your home while also preserving its value.