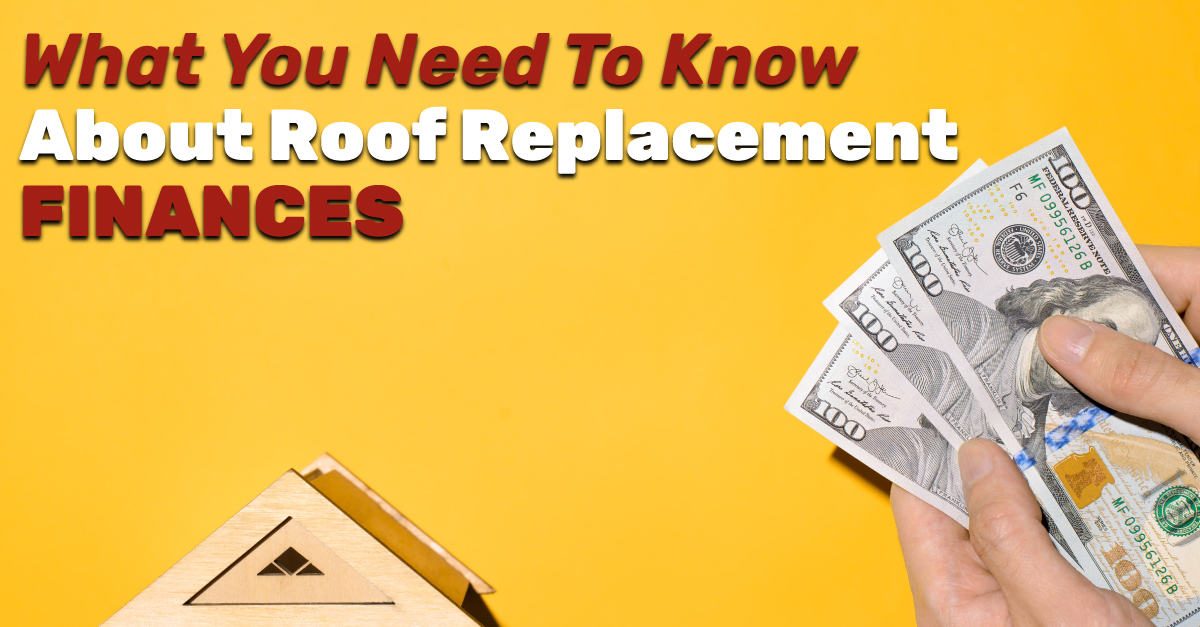 A roof is a vital component of any home. It shields the home from external weather elements like rain, sunshine, snow, hail, high winds, etc. When your roof suffers severe damage, either through normal wear and tear or a natural disaster, a replacement will be your top priority. How can you finance your roof replacement project if you don't have adequate cash saved up? In this guide, we highlight the top funding options to consider for your next roof replacement project. 
1: Home Equity Line Of Credit
With a home equity line of credit, you can borrow against the equity you have accumulated in your home over the years. Home equity is simply the difference between your home's market value and the balance you owe on the mortgage. If your loan-to-value ratio falls below 85%, a home equity loan or line of credit could be a suitable financing option for your roof replacement. Since there is collateral to back your loan, you can negotiate a much lower interest rate.
Pros:
Ideal for large roofing expenses such as roof replacements.

Lower interest rates.
Con:
Requires a steady income or strong credit score to qualify.
2: Paying With Insurance
Your regular homeowner's insurance protects you from financial burden whenever your home is damaged through vandalism, theft, fire, natural disasters, and other incidents specified in your policy. However, your insurance will only fund your roof replacement cost if the roof was destroyed by covered risks and not regular wear and tear or poor maintenance. You must keep up to date with roofing maintenance by scheduling periodic inspections twice every year and after major storms.
Pros:
It is non-repayable (all you need is to keep paying your premiums).

Your roofing contractor may work directly with your insurance company, which saves you the hassle.
Con:
Only covers damages caused by covered perils.
3: Personal Loans
If you are able to access a personal loan at a competitive interest rate, you can use it to cover your roof replacement project. With a personal loan, your lender will give you a lump upfront payment and allow you to repay gradually over a specified period with a predetermined interest. This can be a great alternative to roofing company financing if you manage to negotiate a lower interest rate or if your lender allows a longer repayment period.
Pros:
Can be affordable if the repayment plan is longer.

May not require any collateral.
Con:
Often attracts high-interest rates.
4: Roofing Company Financing
Many established roofing companies do offer financing options to cover roof replacements. In most cases, funding your roof replacement project with a roofing company is a great option if you don't have enough equity in your home or when your credit score does not meet the threshold set by traditional lenders.
However, you should read the fine print and make sure the required monthly payment suits your monthly budget. Overall, roofing companies offering direct financing provide better terms, rates, and perks banks and other traditional lenders may not offer. They often partner with a trusted bank or financial institution to offer the financing. This saves you the hassle of finding your own lender to finance your roof replacement project; the roofing company does it on your behalf.
Due to volume lending, roofing company financing comes with special interest rates from the partnering banks or credit unions, and they are able to pass these benefits along to their customers.
Pros:
No upfront payment.

Can help you save cash for roofing emergencies or investments.

Low interest rates.

Easy repayment options, and payment via the property tax bill is an option.

Low minimum monthly payments.

You may qualify even with less than ideal credit scores.

Fast credit decisions.

No shady fees or balloon payments.

Freedom to make a partial payment on your roof replacement project and financing the rest.

Fixed terms of up to 30 years.
Con:
May attract a higher interest rate if you have a poor credit score.
The Bottom Line
Financing a roofing project shouldn't be overwhelming if you know your options and what they entail. Whether it's roofing company financing, personal loan, home equity loan, or insurance, always consider your total budget as well as the interest rates, fees, and repayment terms.
Regardless of your financial situation, you should never put off a new roof for too long. The longer you postpone your roof replacement project, the higher your risks of damaging the interior of your home. If you have any questions about financing a roof replacement in Charleston & Savannah areas, consider working with Trico Exteriors. Call us today to schedule a free consultation! Our experienced roofing consultants will get back to you and advise you on the best financing option for your unique situation.