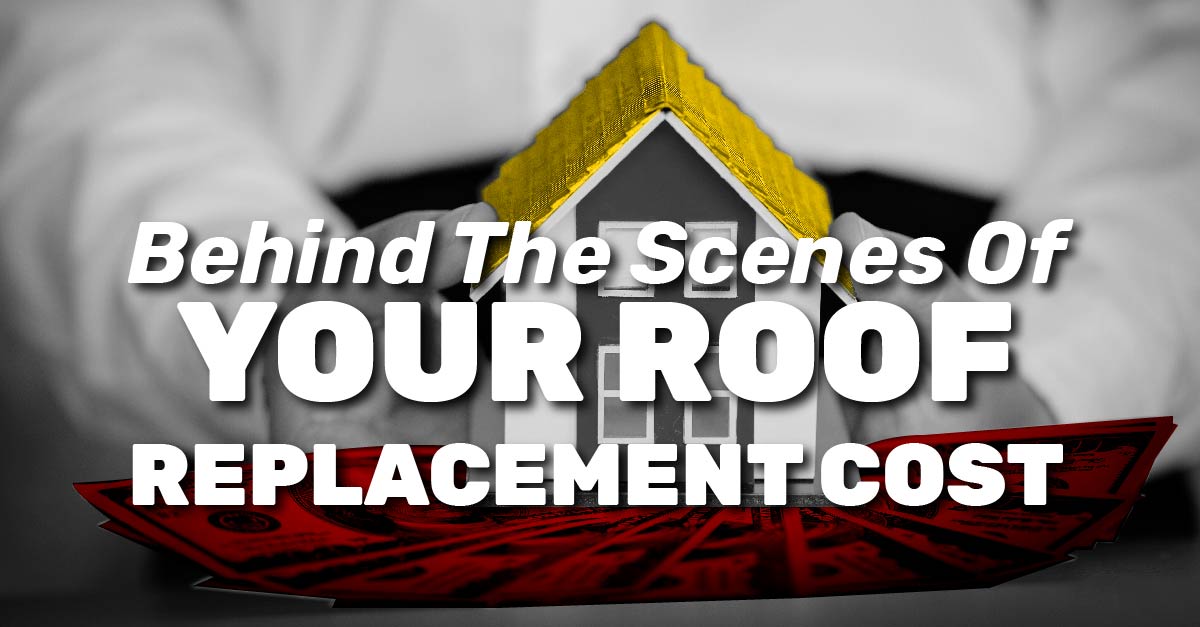 The process of replacing an old or damaged roof is a huge investment. Working out the budget, choosing the right roofing material, and finding a reliable contractor can all be challenging for many homeowners. So, it's important to understand what goes into a roofing estimate to better plan and budget for the project. Overall, here are the key determinants of roof replacement costs:
1: How Many Stories
How many stories the house has does factor into the cost. The higher the house, the more labor will be involved in getting up to the roof and carrying out roofing works safely. Having a taller house with 2-3 stories means the roofing contractor will need sophisticated equipment and higher expertise to safely navigate the roof, which increases labor costs significantly. The added labor costs will by extension increase your roof replacement cost.
2: The Square Footage of Your Roof
In the roofing industry, the square footage of your roof is totally different from that of your home. For instance, a ranch-style house will have higher roof square footage as compared to a two-story building sitting on the same property size. A roof with higher square footage will undoubtedly cost more to replace.
3: The Pitch of the Roof
Pitch is also a major factor in determining the cost of replacing a roof. It determines how safe it is to walk on the roof. Overall, a roof with a steeper slope is riskier to walk on compared to a flat or low-slope roof. Your roofer must use more caution when assessing various sections of the roof, which leads to higher labor costs in your estimate.
4: How Many Layers Needs to be Removed
Does your roof need to have a number of layers taken off before the new roof is installed? If multiple layers need to be removed, the overall timeframe of the roof replacement project will increase, which means higher labor costs. Besides, some roofing materials can be extremely tedious to remove and dispose of, which further increases your estimate.
5: Cost of Roofing Materials
Roofing materials are sold by the square (one square is equivalent to a 10 square foot area). Shingles have different costs per square foot, so the material chosen will hugely impact the cost of replacement. For example, an asphalt shingles roof will cost much less to replace than a metal or tile roof.
6: Removing and Replacing Bad Decking
If your old decking is deteriorated due to normal wear and tear or damaged by weather elements, it will need to be replaced at the same time as your roof. The cost of replacing bad decking is usually included in the overall cost of replacing the roof.
The Process of Replacing Roofing Shingles
Assuming you have accepted the estimate from your roofer and signed the contract, the roof replacement process should begin barring any inclement weather. A reputable roofer will issue a detailed estimate which lists all the works to be done on the roof and the costs. The estimate will also indicate what materials are required and when the job will begin and end.
Here is how it goes:
Your roofer orders and ships the roofing materials to your home. They will then give you a call to schedule the work pending any unexpected weather changes.

The day arrives and the roofing crew arrives on time at your home. They often begin by tearing everything off your roof and disposing of it appropriately. If the decking or underlayment were damaged, they will be replaced at this point and the roofing surface prepared for the new roof.

Next, the new roof is installed and appropriately sealed. It may only take a day, but some roof replacement projects often take longer depending on the size of the roof and how much detail work is needed (valleys, penetrations, ventilation, skylights, chimneys, etc.).

Once the roof is installed completely, the crew will carry out a final clean up and inspection to ensure everything was done correctly.
Working with a Reputable, Local Roofer!
Roof replacement should be scheduled in warm, dry conditions, but sometimes Mother Nature doesn't cooperate. Working with a local roofing contractor means the crew will do their best to complete the task in inclement weather while putting safety first.
If you need your roof replacement in Charleston, SC, you can count on our crew at Tri County Roofing to do the job right the first time and at an affordable price. Our dependable and trustworthy roofing specialists will answer any questions you have about your estimate and will not try to hide information from you. We have our customers' best interests at heart and promise to give you fair and honest pricing. Contact us today for a free estimate!