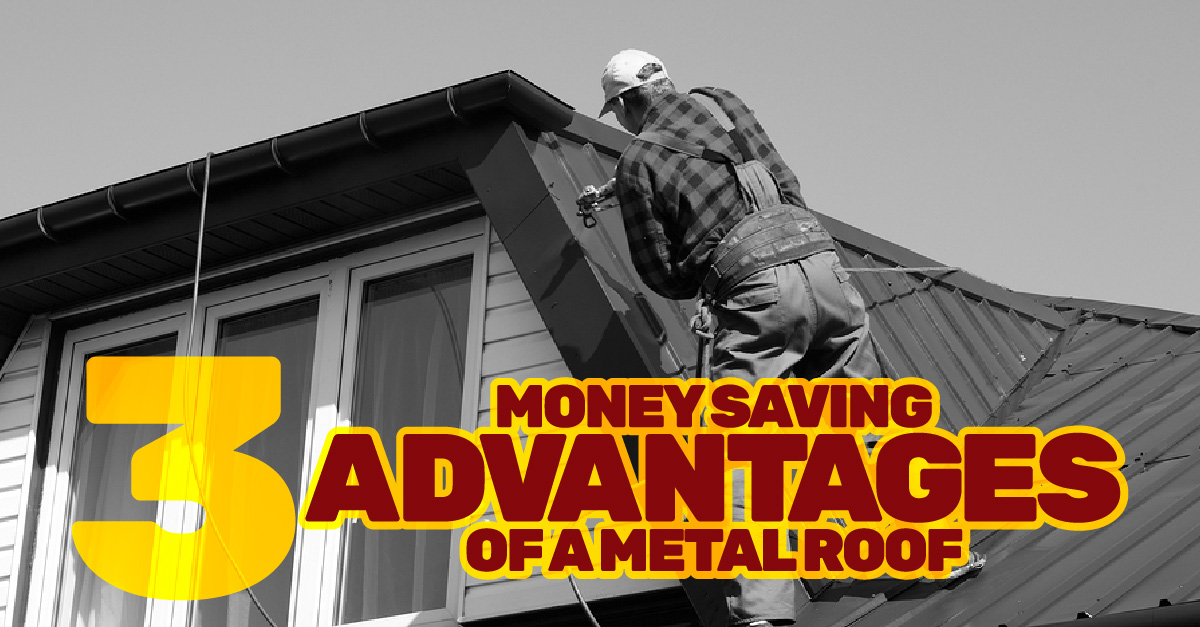 Metal roofing is becoming more and more common among SC homeowners. What makes this type of roof so desirable? Find out more about three ways a metal roof can help you save money over time.
Lower Energy Costs
Metal roofs have a coating which reflects the sun's rays rather than absorbing them. This helps keep your home cooler during the summer months, which means you don't have to turn on your air conditioning as much. You can also keep your thermostat set at a higher temperature without having to worry about your home feeling uncomfortable.
Having your AC running less often results in significant savings on your energy bills, especially during heat waves. Since your AC system doesn't have to work as hard, you'll also save money in terms of a lower risk of repairs and a longer lifespan.
Less Maintenance and Fewer Repairs
Metal roofs are highly durable and are able to hold up well in all kinds of severe weather. They don't require much maintenance to keep them in good condition compared to other roofing materials. This means you don't have to spend as much time over the years doing roof maintenance. You can also expect to spend less money on repairs overall.
Long Lifespan
Metal roofs have a much longer lifespan than other types of roofs. In fact, some can last 50 years or longer before they start to become worn. You don't have to plan on replacing roofs which last this long.
Once you've invested in your metal roof, you'll have high-quality roofing which lasts for decades. This saves you money on the costs of roofing installation in the long run.
Keep in mind that you should look for a dependable roofing contractor if you are considering getting a metal roof. This helps to ensure you get the best installation services possible, as well as good warranty coverage.
When you're looking into a roof replacement for your home, contact Tri County Roofing. Our experts know all about roofs and can help you decide if a metal one is right for your Savannah home.
Read More: How To Know Your Roof Replacement Costs