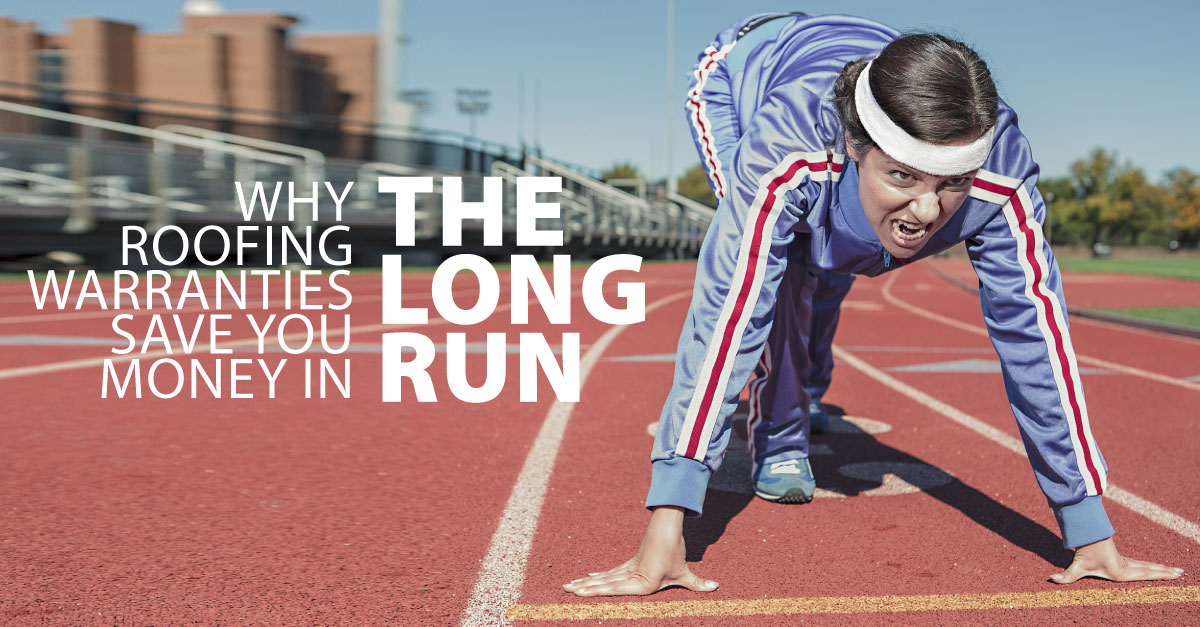 It may not seem necessary to spend money on a roofing warranty after you already spent so much on your new roof, but you will be thank yourself later for investing your money now. When you put your money into something as important as your roof, it will most likely always pay for itself in the end.It is almost inevitable that something will go wrong with your roof down the line, even if it is 20 years from now, so why wouldn't you start protecting it today?
Think of a Roof Warranty as an Investment
If something happens to your roof later on that requires major roof repair and your roof is not covered by a warranty, you could end up paying thousands of dollars out of pocket unexpectedly. However, when you invest in a roof warranty now, you will save money years from now when your future roof repairs are paid for by the warranty coverage.
What Types of Roof Warranties are Available?
Although there is a numerous amount of different warranties that could be explained, the most common warranties are:
Workmanship Warranties
Also known as a contractor warranty, a workmanship warranty will differ from contractor to contractor. While the contractor's obligations will be directly stated in the warranty, if problems occur even after this warranty has been set in place, the contractor is required to pay for it.
Manufacturer's Warranties
If you start to have problems with your roof immediately after it has been installed, call your roofing contractor to come over right away to check on what the problem may be. If they decide that the issue was not their fault, but rather a defect on the manufacturer's part, the manufacturer will cover the costs of repair and a new, non-defective product.
How Do Prorated and Non-prorated Warranties Differ?
Although some warranties will cover almost the same things from contractor to contractor, each one will differ in their coverage properties over the warranty lifespan. Each warranty available is either pro-rated or non-prorated. What does that mean?

Prorated Warranties
A pro-rated warranty will lessen the percentage of its coverage, or the amount the company has to pay back towards the issue, each year it is in place after 5 years of full coverage. However, this warranty holds it's 100% coverage percentage for the entire first 5-10 years, no matter what the issue may be.
Non-prorated Warranties
Non-prorated warranties will hold their 100% coverage for the entire time that the warranty is in place; however, not every problem that occurs will be covered. If it is covered, it will be covered completely no matter how far into the warranty you are. The precise details of the warranty will have to be talked over between you and your contractor before they decide whether or not the issue with your roof can be covered.
Consider the many different roofing warranty options before deciding on a single warranty for your roof. Call Tri County Roofing to discuss available warranties, the pros and cons of each, and how each one of them could save you money over time.
[button link="https://www.tricoexteriors.com/blog/roofing/how-to-choose-a-highly-qualified-roof-repair-company/" target="self" color="#b20000″ text="light"]Read: How to Choose a Roof Repair Company[/button]