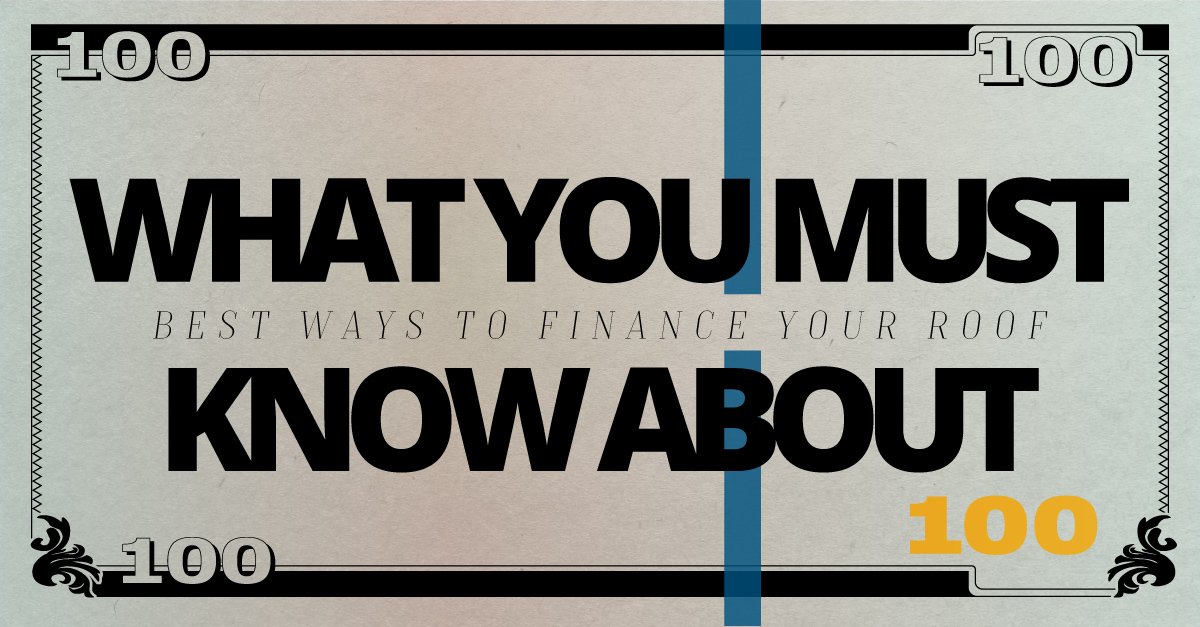 Paying cash for a new roof isn't something that fits into the household budget of most homeowners. Fortunately, there are a number of different ways to finance a new roof so you can keep your home and family well-protected from the elements. Borrowing the funds for a new roof comes with the drawback of paying interest charges, but roof financing can also bring you some benefits like:
Potential tax savings:
If you itemize deductions on your Federal tax return, you may be able to use the loan interest to help reduce your income and how much tax you owe. As with any tax matter, it's wise to get expert advice about whether this is a deduction you can take.
Low rates:
Loan interest rates today are still near historic lows, so it's a good time to finance a home improvement expense like a new roof. The exact interest rate you'll get from a lender depends on factors like your credit score and history.
Avoid future repair costs:
If you've had to pay for repeated repairs to your existing roof, you'll not only avoid those costs once it's replaced, but you'll also gain the added benefit of a manufacturer's warranty.
Roof Financing Options to Consider
Depending on your particular situation and needs, you might consider these borrowing alternatives:
Home equity line of credit (HELOC):
This type of revolving credit line lets you tap into your home equity. With a HELOC, you can make withdrawals up to the dollar amount you're approved for, and as you pay off the balance, that amount of credit becomes available again.
FHA Title 1 loan:
Many traditional lenders like banks and credit unions offer Title 1 loans backed by the Federal Housing Authority (FHA) for home improvements like roof replacements. These are fixed-rate loans with repayment terms up to 20 years. They're a viable option if you have good credit but not a lot of home equity.
Personal loan:
Most lenders offer personal loans with fixed payments and a choice of repayment terms from just a few months to several years. The interest rate, whether or not you need collateral, and other variables depend on the lender you choose, your credit history and income. In many cases, you can apply online and get a fast approval.
To learn more about roof financing options to improve your Charleston home, contact us at Tri County Roofing.
[button link="https://www.tricoexteriors.com/blog/roofing/what-you-need-to-know-about-roof-warranties/" target="self" color="#b20000″ text="light"]Read: What You Need to Know – Roof Warranties[/button]