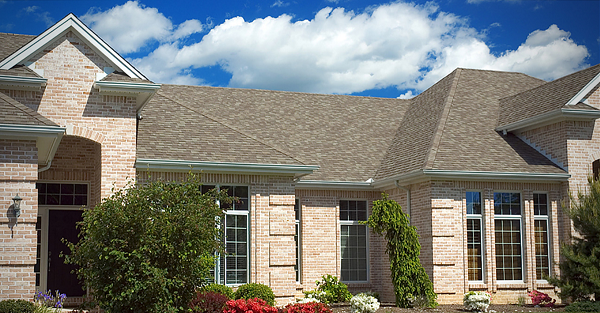 The end of heavy winter weather, even in warmer areas like Savannah, may mean it's time for a roof replacement. As you decide if you simply need maintenance, repair, or a whole new roof, it might help you to understand what goes into a shingle roof.
Every shingle roof has the same basic parts:
Deck/Sheathing – This is simply the material that is placed over the rafters that everything else will attach to. You can have several different types of material for the deck, but typically it is made of plywood.
Underlayment – This is a thick layer of treated felt that is designed to absorb any moisture that makes it through shingles that get damaged over time.
Ice & Water Barrier – An additional layer along the bottom edges of the roof to help keep your deck safe and sound in heavy weather or when the gutters back up.
Starter Shingle – This is a part of the shingle layer itself, and runs along the bottom edge of the roof. It is specially designed to withstand additional pressure from wind and rain, as well as guide the installation of the rest of the shingles.
Drip edge & Flashing – These are non-corrosive metal strips used along the edges of the roof, the edges of ventilation and joins in the roof to provide additional protection in areas where water tends to pool.
Shingles – The shingle is the largest visible portion of your roof, and they come in all different colors and materials. If it is time for a roof replacement, use your imagination to select a shingle that tells the world who you are.
Hip & Ridge shingles – these are the "peak" of shingle performance. They are used to cap the ridges of your roof and cover areas where sections of shingles join together at an angle.
---
There are some other things to consider when installing any kind of roof replacement – like ventilation, insulation and gutters. Contact Tri County Roofing for help with your roofing needs.
Our team would love to help your family decide what you need in a new roof, and what will work best for you and your budget.
[button link="http://www.roofadvisoronline.com/templates/tricounty_template/shingle_replacement_overview.php" target="self" color="#b20000″ text="light"]Roofing Decider Help[/button]