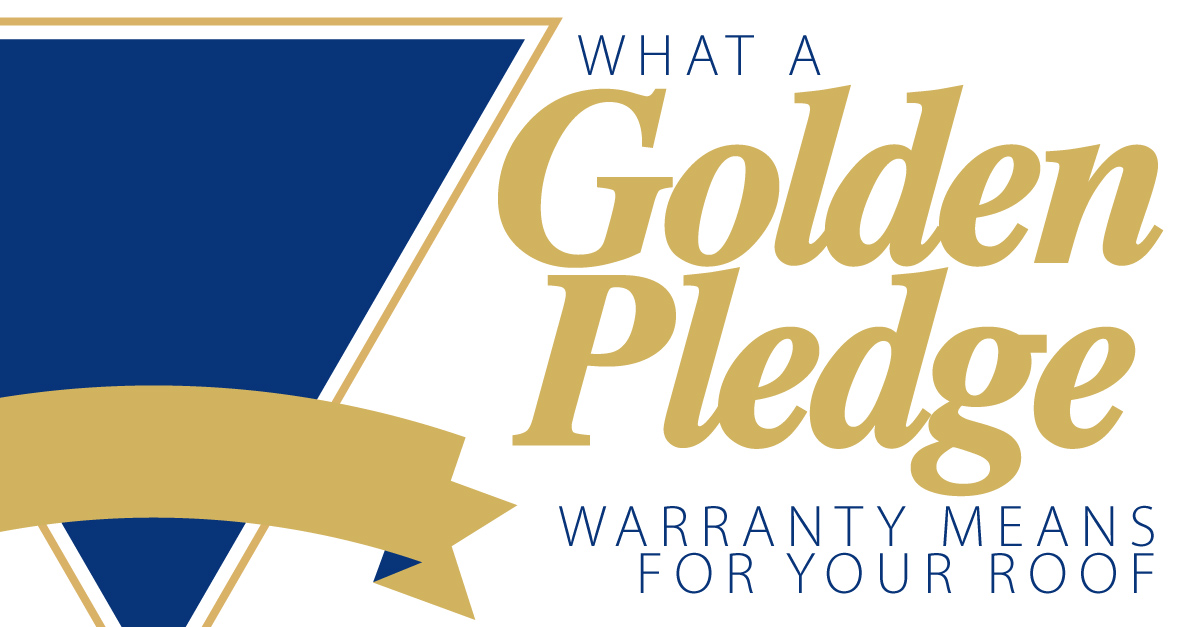 You may be wondering if investing in the Golden Pledge Warranty is really worth it. Let us assure you that it is! It definitely is an investment, not because it is expensive, but because you will save money down the road. If you ever have problems with your roof, this warranty will lift the weight from your shoulders, and protect you from being flooded with roofing costs.
What is the Golden Pledge Warranty?
The Golden Pledge Warranty is the best warranty on the market. It has been called the strongest and safest roofing warranty across the United States. We are extremely proud to be a part of such a trustworthy and beneficial program. This warranty raises your home's curb appeal, gives you peace of mind, and allows you to form a great relationship with your roofing contractor.
What Kind of Contractors Are Eligible to Offer Golden Pledge Warranties?
First off, when you work with a roofing contractor who is GAF certified, you know you can trust the team with your roof. We say this because out of every 100 roofing teams, only 3 are selected to be GAF certified. Only the best of the best are GAF certified contractors, a select few per state. You can trust in our work and our team when you sign on for this special warranty.
How Does This Benefit My Roof?
After your roof has been completely installed, a full factory inspection will be administered. However, if your roof gives you problems later on, our team will return to perform an inspection and schedule any immediate repairs needed.
If you plan on selling your home now, or even in 10 years, having this roofing warranty will definitely be a selling point for scouting homeowners. It will greatly increase the curb appeal. When someone is looking to buy your home, one of the first things that they will ask about is the state of the roof. If you bought the Golden Pledge Warranty, you can say with confidence that your roof is covered.
Contact a trusted, Georgia GAF certified roofing contractor with hundreds of satisfied customers. At Tri County Roofing, we are happy to answer any questions you have about your current warranty, or any questions you may have before buying the Golden Pledge Warranty.
[button link="https://www.tricoexteriors.com/blog/roofing/5-things-you-didnt-know-about-financing-a-new-roof/" target="self" color="#b20000″ text="light"]Read: 5 Things About Financing A New Roof[/button]