Your Savannah area home represents a significant investment and keeping it maintained adds years of livability and value. Tri-County Roofing & Siding have been providing quality roofing service to our customers for over 40 years, and we would like you to know about the other home improvement services we offer, as well.
Siding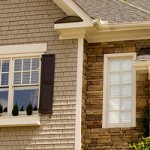 Our vinyl siding products add maintenance-free beauty to the exterior of your home. This siding is energy efficient and adds insulation value to your home, while protecting the exterior of your home from the many coastal storms that we experience here.
Windows
We exclusively sell and install Simonton Windows. These high-quality triple-paned, thermal performance windows will add value to your home. Simonton Windows provide added energy efficiency to your home while adding savings to your energy bills.
Skylights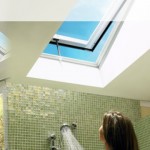 Adding extra natural light and the appearance of spaciousness to your Savannah area home can be accomplished with the installation of Velux skylights. This helps reduce the need to keep artificial lighting on during the day, thereby reducing your energy costs. Velux offers some of the newest technology in skylights:
One option from Velux is an electronically tinted skylight operated via remote control to regulate light and heat.
Another version of Velux?s skylight selection includes the VSE electric venting skylight. This skylight is easy to mount and install.
Rain Gutters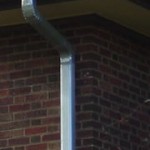 When it comes to home improvement, we offer the best in custom-made, seamless gutters that are available in 14 different colors. You never need to paint these gutters and, because they are made of high-grade aluminum, they will never rust. Our seamless gutters do not leak and come with a 20-year warranty. We also provide a five-year warranty on workmanship.
Although they are on the higher side price-wise, we do offer gutters constructed of copper and zinc. These high-quality gutters are perfect for historical or classic home construction, and their natural beauty will last for many years to come.
Soffits & Fascia
At Tri-County Roofing, we can create a quality finished look to the soffits and fascia on your home?s eaves. Soffits are vulnerable over time to the elements, and dry rot can form. Fascia is also susceptible to weather, so, when having your gutters replaced, you may consider replacing the fascia.
For more information on how our home improvement services can enhance the appearance and value of your Savannah home, contact us at Tri-County Roofing & Siding.
[button url="https://www.tricoexteriors.com/exterior/" color="red"]
Exterior Options
[/button]