Adding new siding to your home is a huge investment that will pay off in many ways. New siding will protect your home from the elements, increase your home's energy efficiency, boost curb appeal, and increase your home's resale value. 
If you're looking to replace the siding on your home, you might be wondering what to expect or how to get your home ready for the project. Luckily, we've got you covered with these tips on how to prepare for new siding. These will help ensure the process feels stress-free and runs smoothly.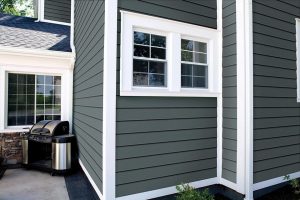 Prepare Your Yard
You might have shrubs or trees that might get in the way of the siding installation. Consider trimming or tying them back because your contractor will need enough space to remove and install the siding boards. 
It's also important to cut the grass short to make it easier for the crew to use a large magnet to pick stray nails or staples. If you have flower bushes or vegetable gardens, cover them with a tarp or drop cloth to protect them from damage.
Clear the Outdoor Area
Siding replacement is a cumbersome and dusty job, not to mention that the installation crew will need easy access to the exterior of your home. Items like outdoor furniture, potted plants, grills, and gardening tools can obstruct the installation crew. 
It will expedite the siding installation process if you move your outdoor furniture and décor to another area that is out of the installers' way. Items that are far enough from the siding may be covered. 
Park Your Car Elsewhere
If you have a garage, consider parking your car inside during the siding installation project. This way, you can keep your vehicle safe and protected. However, if a garage is unavailable, parking your car down the street, away from the construction site, is recommended. This precaution helps minimize the risk of any loose debris causing damage to your car.
Remove Items from Interior Walls
Your home's interior walls may vibrate during siding removal and installation. So, removing any items hanging on the walls is important, like framed photos, art pieces, plants, glass hangings, and lamps. 
Also, breakable or delicate décor could fall from tables and shelves because of all the shaking. Store them in a safe place until the siding project is complete.
Make Plans for Your Family
The noise and workers involved in siding replacement can be quite bothersome for your little ones and furry companions. Your pets may become anxious or try to escape, risking their safety. It's important to keep children away from the debris as they could get hurt during playtime outside.
Consider boarding your beloved pets at a daycare for the day or asking a trusted family member or friend to take care of them. Planning play dates or engaging activities for your children will keep them safe and entertained.
If you work remotely without an on-site office, why not try working from a local co-working space, library, or cozy coffee shop? It could provide a refreshing change of scenery while getting your work done.
Learn the Local Codes
Understanding the local building codes for siding replacement is crucial. You can easily check this with your local building inspection department, office of Planning and Zoning, or Department of building permits. Please obtain the necessary permits or follow the building codes to avoid unwanted delays and legal consequences. Fortunately, an experienced contractor will stay up-to-date with these codes, handle the permits on your behalf, and ensure all requirements are met.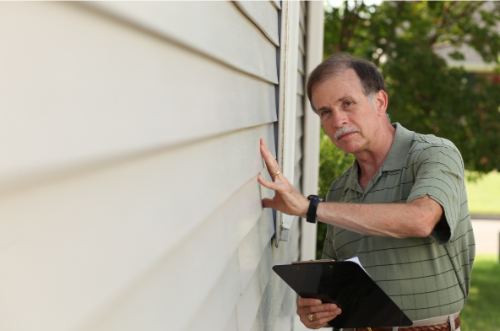 Communicate with Your Contractor
Before the work starts, it's important to have a conversation with your siding contractor. Talk about start and stop times, parking preferences, yard features to look out for, and any other important things that might help expedite the project. 
Effective communication and a good relationship with the contractor are critical to a smooth siding replacement process.
The Timeline of a Siding Installation
One important issue to remember when it comes to new siding installation is the time it will take to get the job done. The installation timeline will be determined by the overall square footage of your home, the number of stories, the complexity of exterior walls, and the terrain. Your contractor will address these factors when giving you a siding replacement quote.
That said, you should expect your new siding installation to take between 7 and 14 days. This timeline accounts for removing your existing siding, prep for the new material, adding insulation, installing new siding, and any final touches, like painting or trim work. 
Entrust Your Siding Installation to the Professionals
Trico Exteriors is the one to call for quality siding replacement in Charleston, SC. We're experienced siding installation experts specializing in vinyl siding. We put the needs of our customers first and always strive to get the job done right the first time. Please contact us today if you have any questions about the siding installation process.