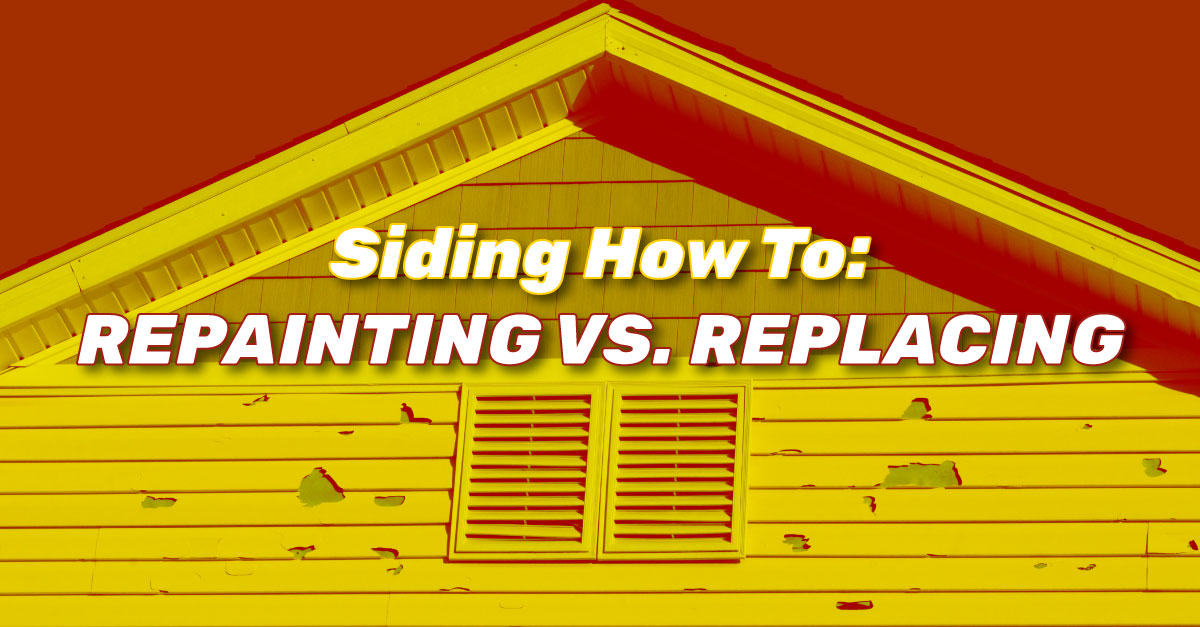 The Low Country houses that Tri County Roofing & Siding has been privileged to work on recently have come in every style and size you can imagine. From Antebellum masterpieces to modern ranch houses, South Carolina's homeowners do a great job caring for their homes.
One way of the most significant tasks in keeping a home in fine shape is maintaining or updating the exterior. When your siding is in need of a little TLC, you may wonder: what are the benefits between painting over the existing siding and replacing it?
The Basics
Siding generally is made from one of three materials — wood, aluminum or vinyl. For each, you have to make an individual decision on repainting or replacing. Factors to consider are:
Age
Cost of repainting versus replacing
Condition—dents, holes, rotten sections all create challenges
Aesthetic appearance
The potential to preserve or even increase your home's value
5 Reasons to Repaint Instead of Replace
Economy—If the material is still sound, painting will be less expensive and a wiser choice than having new siding installed.
Time—repainting generally takes less time than removing and replacing the exterior materials – especially if you intend to do it yourself.
Color—While siding is available in many colors, custom colors are not possible and your siding is still in decent condition, spending money to replace the material may not pay off for you
Historic Value—Especially in the Charleston area, some homes should be kept as close to their original appearance as feasible. Local codes may even preclude replacement.
5 Reasons to Replace Instead of Repaint
Hidden Damage—Wood is especially prone to rot, mold, and mildew. The rot may be beneath a surface of latex paint so you will not realize how much of your exterior has deteriorated until you plunge a screwdriver into a rotten board. Insect damage can cause similar results.
Damage Done When Cleaning for Repainting—Cleaning any type of siding improperly to prepare it for repainting can harm your home by trapping moisture beneath the interlocking pieces, where it can seep through the sheathing. This can lead to mold and mildew.
Adding Value, Saving Energy—Modern, insulated vinyl siding can improve your home's energy efficiency as well as spruce up the exterior.
Predictable Results When Replacing—Aluminum takes a lot of surface preparation and special care for repainting, and even then the results may be less than what you hoped for. A chalky appearance after painting is not uncommon.
Limited Choices Sometimes—You cannot take light-toned vinyl, for example, and drastically darken it with paint—the heat the darker color absorbs will deform the vinyl.
When your home's exterior needs sprucing up, deciding between repainting the old siding or installing new can be a challenge.  Tri County Roofing & Siding can help!  Our experts have years of experience in the siding industry.  Contact Tri County Roofing and Siding today to discuss your options for your South Carolina home.