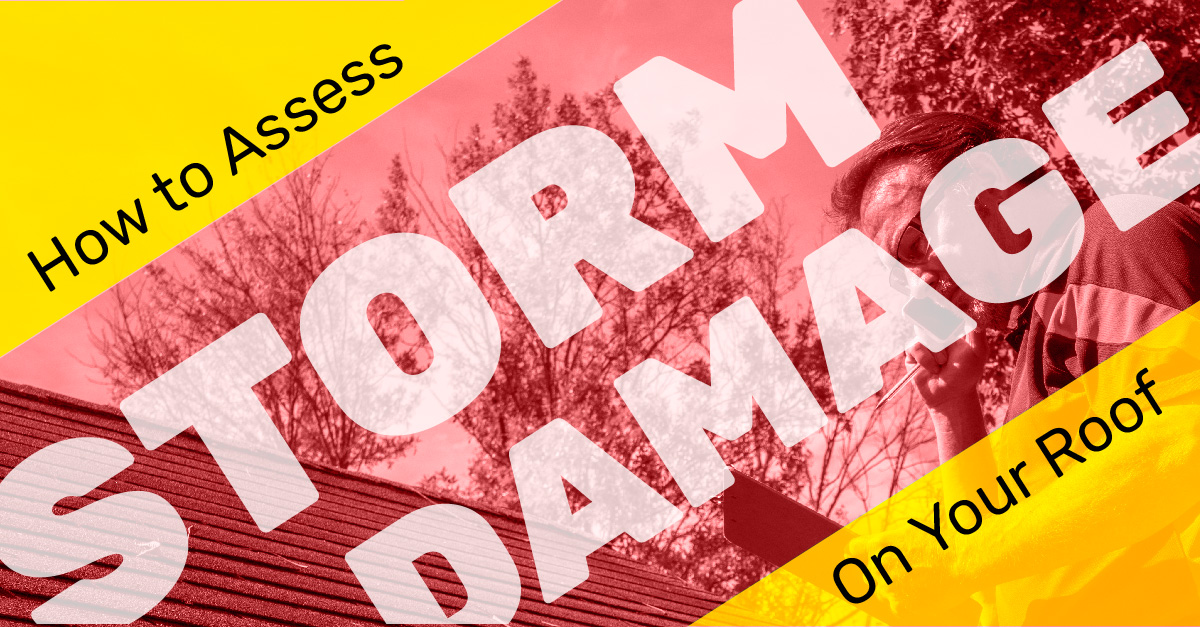 When you think of storm damage to your roof, you might picture a hole where a big tree limb crashed down, a large swath of missing shingles, or a displaced metal panel that's too obvious to miss. Other kinds of storm damage can be more subtle but equally devastating if they're not identified and corrected quickly.
Why It's Crucial to Identify Storm Damage
Here in the Low Country, roofs are exposed to cyclone-force winds, lightning, torrential rains, hail and even the occasional tornado. Whether it's sudden and catastrophic or slow and steady, water that enters through your damaged roof can ruin the R-value of your home's attic insulation, soak the drywall on ceilings and walls, corrode the electrical wiring and HVAC components, warp wood floors and trim, or facilitate mold growth in hidden areas.
Signs Your Charleston Home Needs Roof Repair After a Storm
For your safety, don't attempt to check for roof damage until a storm has passed, and do so from the ground by walking your home's perimeter and visiting the attic to look for:
Roof material injuries. A storm can shear loose fasteners or dislodge metal panels, and lift or break asphalt shingles or strip them of their protective granules. Finding piles of granules or broken fasteners on the ground, or any evidence of a disturbance in your roof material deserves further investigation because even minor damage can allow water underneath where it can make its way into your attic or exterior walls.
Missing or mangled flashing. Flashing serves the critical purpose of redirecting rainwater away from areas of your roof most susceptible to leaks, so it's vital that it stays intact. Examine the flashing around the eaves, valleys, penetrations such as plumbing vent stacks, the chimney, and any skylights to check for irregularities that indicate damage.
Hail-dimpled siding or trim. It's difficult to see hail damage on a roof from ground level, but dimples, dents, and dings on your home's siding and trim are a good indicator that the roof material may be damaged as well.
Evidence of water in the attic. Any issues like water drips and stains on the attic side of your roof sheathing, and/or damp insulation between the floor joists are a clear sign of roof damage that needs attention.
For expert help identifying and fixing storm damage on your home's roof, contact us at Tri-County Roofing, your Charleston roof repair specialists.
Read: Can Your Roofer Handle Storm Damage? How to Tell