√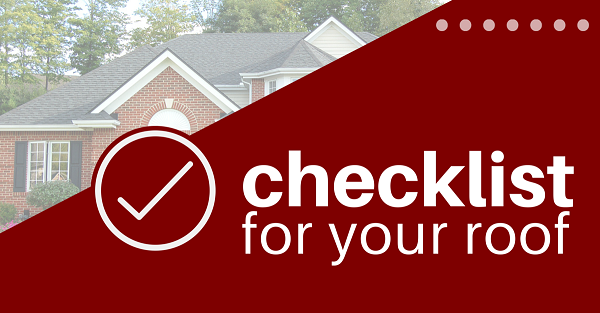 With spring well underway, many Charleston homeowners have spring cleaning on their minds. April is the perfect time to tackle the following routine shingle roofing cleaning and maintenance tasks to keep your roof in top condition.
√ Clear debris.
One of the easiest ways to keep your roof in great condition is to clear it of leaves and other debris on a regular basis. When the rain can flow freely to the gutters, you're less likely to have roof leaks and other issues.
√ Inspect the shingle condition.
The singles protect the underlying roof layer from the natural elements. Missing or damaged shingles will need to be replaced.
√ Inspect the gutters.
The gutters must be free of obstruction so that water can flow freely off of the roof. Simply check the gutters and downspouts for leaves, dirt, and other debris that will compromise the water flow, removing anything that you find.
√ Remove overhanging tree limbs.
It may seem like a hassle to take out tree limbs that happen to be growing close to your roof. However, it only takes one bad storm to cause thousands of dollars in damage. You may have to contact a professional tree removal service to take out larger branches.
√ Look for dark or discolored streaks.
Dark or discolored streaks often point to mold or algae growth. If you find dark spots or discoloration, contact a professional roofer to assess the damage. A roofer can install zinc strips to prevent further mold and algae growth.
√ Look for leaks.
The best way to check for leaks in your roof is to go into the attic with a flashlight and inspect the ceiling for dark spots. A small spot may not seem like a big deal. However, a little leak can turn into a substantial repair. The sooner you get the leak fixed, the less money you'll spend on the issue.
Finally, while you're in the process of cleaning and maintaining your roof, avoid climbing up onto the roof itself, for safety. If there is debris or dirt that you cannot reach safely with a ladder, hire a professional.
Tri County Roofing & Siding is the top shingle roofing company in the Charleston area. We offer comprehensive shingle repair, maintenance, and replacement for local homeowners. If you have any questions about your shingle roofing spring cleaning or would like to hire a professional roofer, give us a call at 800-NEW-ROOF or 843-572-2175.
[button link="https://www.tricoexteriors.com/roof-replacement/shingle-roof-replacement-2/" target="self" color="#b20000″ text="light"]Looking for New Shingle Roofing?[/button]