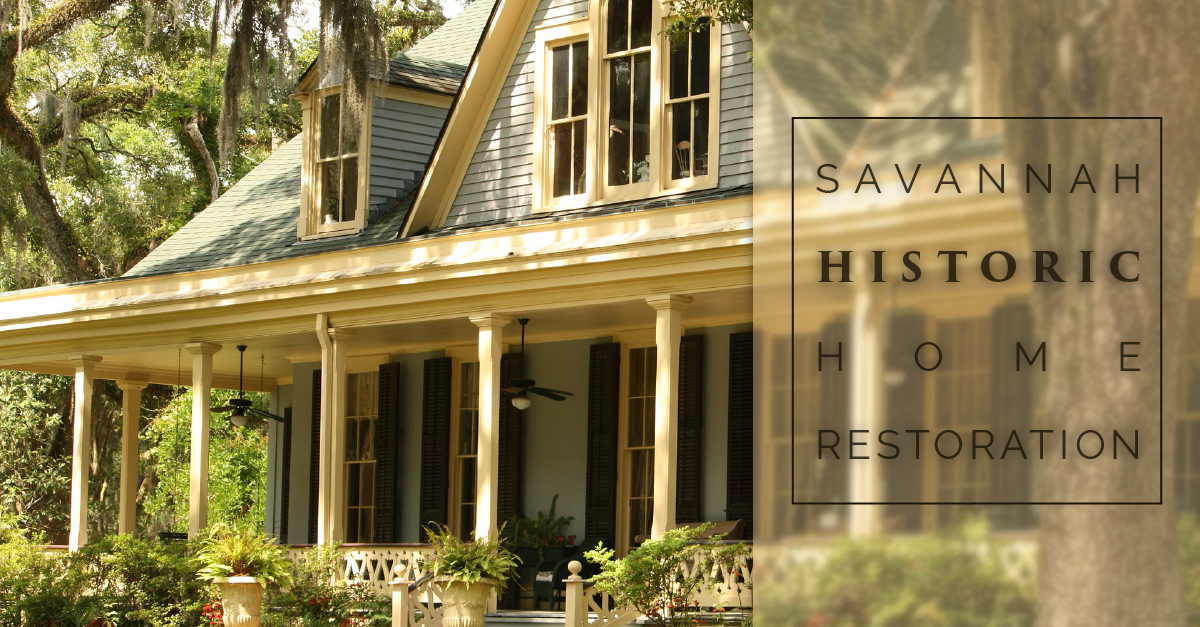 History Preserved by Restoration in Savannah
When General James Oglethorpe first founded the city of Savanna in 1733, he probably had no idea how distinct the town would remain nearly 300 years later. Savanna's historic architecture was eventually threatened in 1950 when many row houses and mansions were demolished in a great push for revitalization. Thankfully, many local area residents knew Savanna had something special that required preservation.
If you are a resident of Savanna and you happen to be the proud owner of a historic home, our team at Tri-County Roofing knows just how essential our services can be when completing a historic home restoration. Our roof repair company understands the diverse architectural styles native to Savanna's distinct historical style of building. Take the Georgian style of architecture, known for hipped roofs. Our team understands how to work on these and other popular home styles such as Gothic and Greek Revival. With such distinct and unique roof styles, you wouldn't want to trust a roofing company inexperienced in historic Savanna architectural styles.
Preserving the Integrity Of Historic Homes
Our roof repair company is aware of what owners of older homes demand in order to complete a roof repair properly without negatively affecting the integrity of the home's historic design. Many homes built hundreds of years ago used materials that are far less common in today's roof design. Some types of slate or tile roofing materials can still be found and restored, but few companies will have the know-how and experience doing so.
Working on historic homes is certainly not a simple process even for contractors and construction experts with extensive experience in the field. The goal is to recreate the look and appeal of your home's original design while also enhancing its strength and durability. One popular architectural component of historic Savannah home exteriors is the triangular pediment. This architectural element is a throwback to the Greek era of building design but was also immensely popular in 18th century Savanna.
Before hiring a company to restore your historic home you want to have spent the time to learn everything you can about your specific structure. That way, when your contractors get on the job, you'll be able to quiz them on a few points and make sure they're up to snuff. Our team at Tri-County Roofing knows how careful a historic home roof repair company must be when completing work, and we bring expert attention to detail into each project we undertake.
[button link="https://www.tricoexteriors.com/contact/" target="self" color="#b20000″ text="light"]Contact Us for Historic Restoration Services[/button]