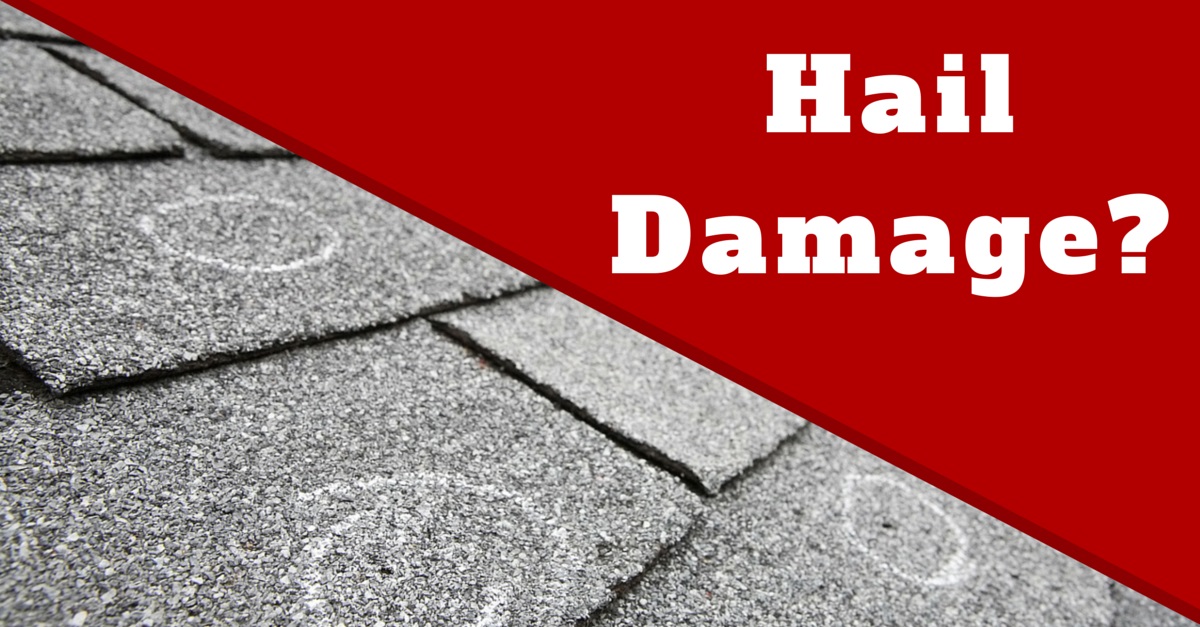 Roof hail damage has hit homeowners in the Hilton Head area particularly hard in recent years. The entire state has seen a surprising level of hail damage—tens of thousands of insurance claims for hail damage went through in 2014 alone. So let's talk about hail damage and how it affects your home.
Immediate Damage
As it falls, hail can cause a variety of damage on your home: shattered windows, perforated shingles, dented gutters, and dislodged siding. When baseball-sized chunks of ice batter your home, there is a level of readily-apparent damage to be expected.
Fortunately, this type of damage is easily recorded and and evident in case of an insurance claim
Long Term Damage
Hail damage today can have long-term effects well beyond your expectations. Repairing a few tiles or a damaged gutter costs far less than repairing water damage within your home (or clearing out pests that make their home in a backed-up gutter or hole in your roof).
Act Quickly for Insurance Claim
Most insurance companies have a strict timeline within which your claim must be reported.  Calling a contractor immediately to inspect for roof hail damage can help speed the repair process along. By delaying action on problems caused by hail, you make it more difficult to make claims against your insurance, more expensive for the insurance company, and more protracted and experience for yourself.
Preparing for Next Time
Perhaps the best way to manage your relationship with hail and your insurance company comes before the hail even falls. By preparing your home with an impact-resistant roof, you can greatly minimize the potential roof hail damage.
Depending on your insurance company, installation of impact-resistant roofs, windows, etc., may actually qualify you for reduced premiums, saving you even more money in the long run—and keeping you on better terms with your coverage.
Our area has not seen the last of roof hail damage, so don't get caught out this year or the next: prepare your home for nature's worst.
For more information and help with your roofing needs, whether you live in Hilton Head or the surrounding area, contact the Tri County Roofing team.
[button link="https://www.tricoexteriors.com/contact/emergency-roof-repair/" target="self" color="#b20000″ text="light"]Storm Damage? Contact our emergency repair team[/button]