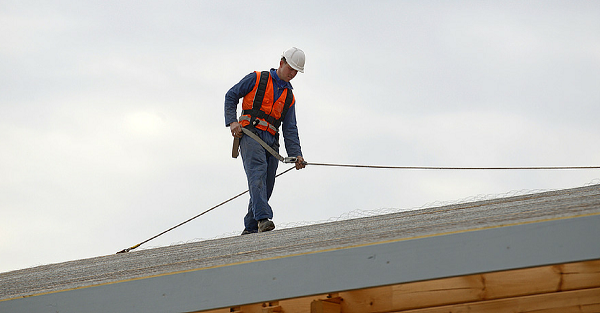 Your roof is an integral, essential part of your biggest investment — your home. Finding first-rate local roofers saves you money because you know when work is undertaken on your roof, whether it is repairs or replacements, it's done by a company that produces an excellent standard of work. Our team at Tri County Roofing would offer you some tips on how to pick the right local roofer:
Network with Your Sources
When you're initiating a search for local roofers, we suggest you speak to hardware stores in the Charleston area, and ask friends, neighbors and family for suggestions. The Better Business Bureau, the local Chamber of Commerce, local and state licensing authorities and local trade associations are all good sources of information.
References and Reviews
When you have drawn up a short list of local roofers, we recommend that one of the best ways to pinpoint the most suitable contractor is to check reviews and references. Angie's List is one resource where you'll find reviews and ratings from members of the public. We'll also give you a list of customers, so you can check for yourself their satisfaction with our work.
Communication
When you request an estimate, whether it's by phone, email or through a website enquiry form, see how long it takes the roofing contractor to respond. If your enquiry is not answered within a matter of a few days, and when your questions are not met with straight answers, it's probably best to move on and check out another company.
Interviewing Potential Roofers
It's imperative that once you've asked three roofing companies for quotes, they come to your home to ascertain what work is needed. See how knowledgeable and helpful the company representative is. Be wary of reps who oversell their products, seem to be fly-by-nighters, and are cagey about supplying you with the following information, either at the interview or soon afterwards:
Name, physical address, telephone number and email address of the business.
Certifications, registrations and insurance; get proof of these.
Information about warranties and guarantees.
Ensure you get a written quote on an official letterhead. Estimates should include details of payment terms, exactly what work is to be done, and how long it will take to complete the job.
If you're looking for local roofers in the Charleston area, contact Tri County Roofing. Our expert support team will be happy to give you a free roof consultation.
[button link="https://www.tricoexteriors.com/roof-replacement/shingle-roof-replacement-2/" target="self" color="#b20000″ text="light"]Roofing Services For Your Home[/button]