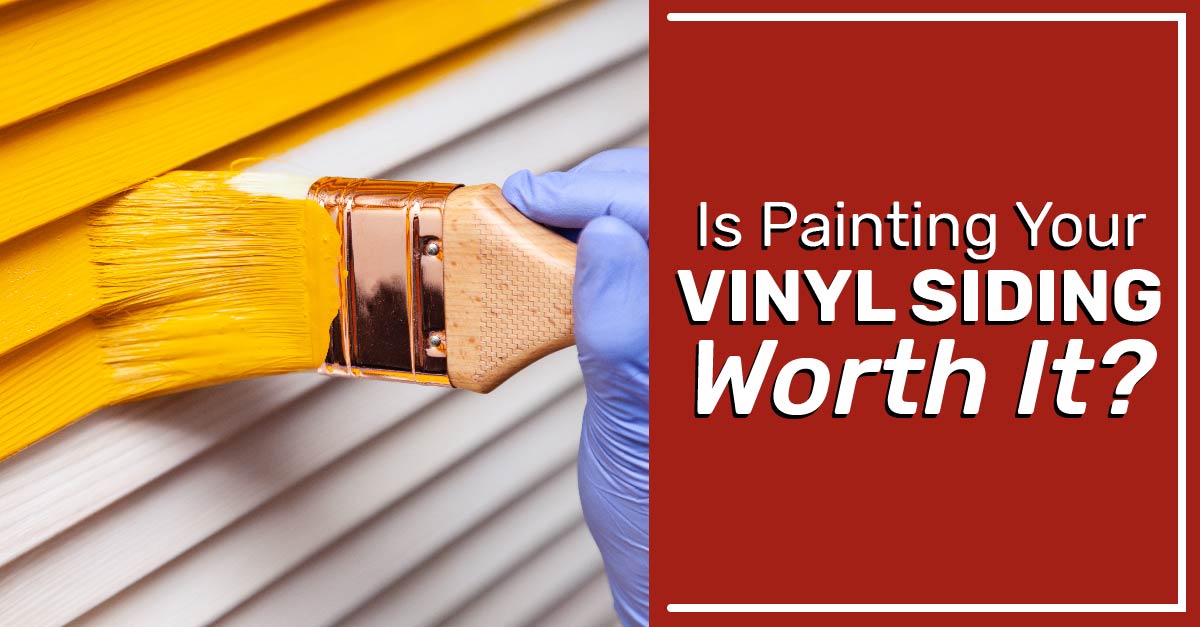 As a proud homeowner, you'll do everything you can to keep your property as aesthetically appealing as possible. Brand new vinyl siding looks great on any property, but after several years of exposure to the elements, it can fade and appear worn. Although the first thought for many homeowners is to replace old siding, sometimes the cost of replacement is too expensive What if you could just paint your vinyl siding, and would it be worth it?
When Repainting Old Siding is Worth It
Siding won't retain its original luster forever. Its protective coating will eventually wear and the sun's UV rays will cause it to fade. Over time, you may need to either paint or replace it to restore its curb appeal. Adding a fresh coat of paint is a cost-effective way to add some luster without breaking the bank. Some of the benefits of repainting your vinyl siding include:
Affordability – You can save a lot by simply painting your old siding instead of replacing it.

Aesthetics – Painting will significantly improve the aesthetics of your siding and increase your home value.

Added layer of protection – Once the protective coating of your siding wears off, painting it can do the trick of enhancing protection and increasing its lifespan.

Project time savings – Painting takes significantly less time than replacing the entire siding.
When to Replace Vinyl Siding
Replacing worn siding is always the preferred option for homeowners who can afford it. Additionally, if you have damaged siding which compromises your home's protection from the elements and increases your energy bills, replacing it could be the best option. Painting it will only prolong the inevitable and eventually increase the cost of the whole project.
Siding manufacturers have also expanded their color and texture options over the last few years. So, if you're looking for a fresh look for your home, painting may not work.
Painting Vinyl Siding Can Void your Warranty
Most siding installers work with siding manufacturers who offer warranties on their products. Warranties differ widely, so make sure you research before you choose to repaint or replace your siding. You should note repainting your siding can void your warranty, especially if it's a lifetime warranty.
Always Work with a Professional Siding Installer
If you're considering painting or replacing your vinyl siding, you need a reputable contractor. At Tri County Roofing, we have years of experience installing vinyl siding throughout Charleston, SC. Our skilled siding experts will inspect your siding and advice on the best course of action. Contact us today to learn more about our siding options!