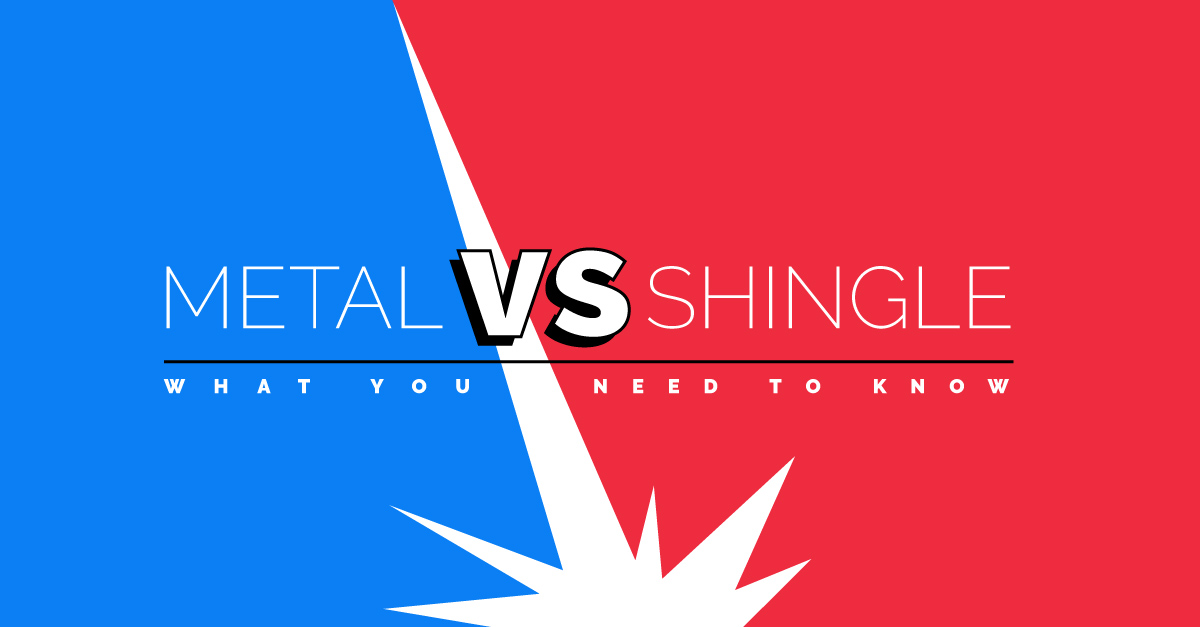 There are many factors to consider when replacing your roof, but one of the most important is the material that will be used for the job. Homeowners today have a variety of options when it comes to replacing the roof, but two of the most popular are asphalt shingles and metal. Here's what you need to know so you can make the best choice for your home and budget.
Metal Roofing Advantages
Metal roofing has a lot going for it. It's expected to last much longer than its asphalt shingle counterpart, is extremely durable, and doesn't have the negative environmental impacts that can be present with traditional roof materials. Things to keep in mind when considering a metal roof:
Exceptional durability, often backed by warranties of 50 years or more.

Good weather resistance, especially in areas with extreme conditions.

Reflects heat to keep your home cooler in the summer, without sacrificing warmth in the winter.

Resistance to fire for certain metal roof types, such as copper and steel.

Reduces outside noise with proper insulation.
You may qualify for "energy saver" rebates for installing metal roofing on your home. Metal roofing also has lower maintenance costs when compared to asphalt shingles, but it also requires a larger initial investment than a traditional roof.
Asphalt Shingle Advantages
Asphalt shingles have been on the market for lots of years. They're a known quantity when it comes to replacing your home's roof. They're generally more affordable than metal roof options and create a better barrier against outside noises. When considering asphalt shingles, keep in mind:
Lower upfront costs, but usually paired with higher maintenance costs due to labor requirements.

Expected lifespan of up to 30 years, with warranties that last 20 to 25 years.

Excellent retention of your home's heat during winter months.

Very good resistance to fire (asphalt-fiberglass only; organic asphalt shingles have poor resistance to fire).
It's essential to consider weather and seasonal changes when choosing roofing materials. Asphalt shingles are excellent during the winter, but can also make it more difficult to keep your home cool during the sweltering summer months.
Choosing the Right Roof
If you're not quite sure which kind of roof you need, we can help. At Tri County Roofing, we've been assisting South Carolina homeowners in making the right choices for their homes since 1973. Contact us today to discuss your new roof, repairs or emergency repair needs.
Read: 3 Ways to Tell if It's Time for a New Roof