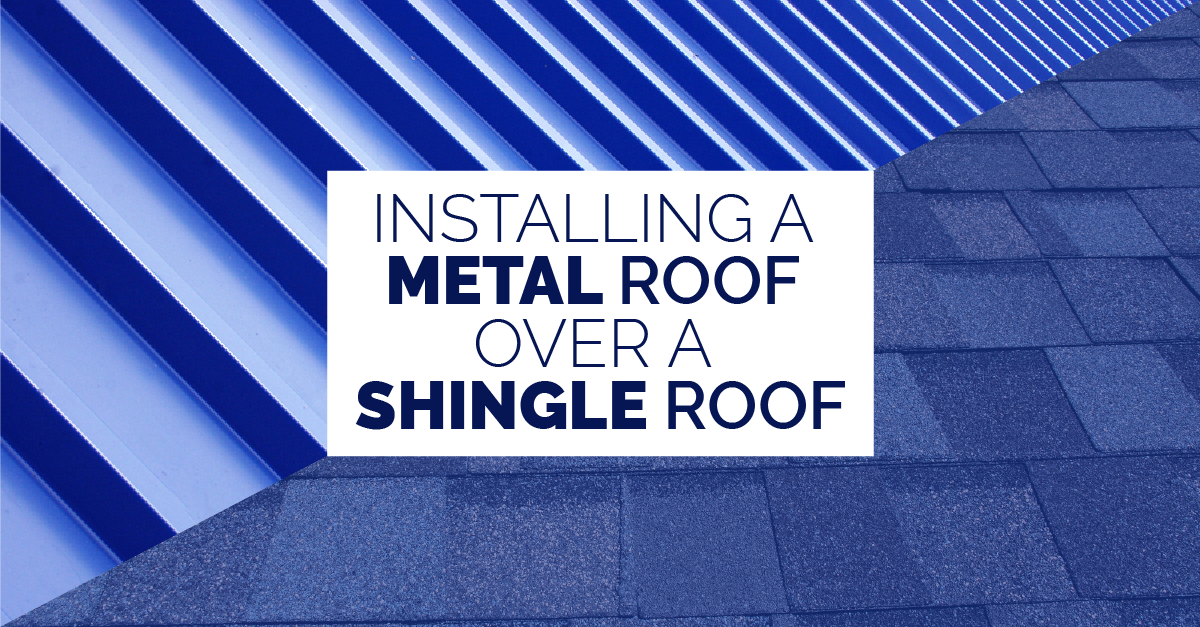 One of the questions we're frequently asked by homeowners is whether it's possible to install a new metal roof without removing old asphalt shingles. In many cases the answer is yes, as long as the existing roof meets certain criteria and the work is done by an experienced and skilled roofing contractor.
Benefits of Installing Metal Over Shingles
Avoiding the labor-intensive task of tearing off the old shingles, cleaning up the mess and having the used materials taken to the landfill can reduce the total cost of a new metal roof by one-fifth or more. Depending on the size of your roof, this can save you a significant amount of money. Here are some other good reasons to install a metal roof over your shingle roof:
Asphalt shingles break apart and shed granules when they're torn off, so leaving them intact helps keep your lawn and landscaping tidy and safe from damage.
Roughly 6.8 million tons of old asphalt roofing material ends up in landfills nationwide each year, and it can take up to 400 years to decompose, so leaving yours in place is more eco-friendly.
A layer of shingles beneath a new metal roof provides an insulating effect and also helps reduce sound transfer.
What's Involved in Installing a Metal Roof Over Shingles?
First, we assess your existing roof and determine whether covering it up with metal is feasible and meets the local building code requirements. Generally, it's possible to add metal on top if you only have a single layer of shingles. If there are two layers in place, even the lighter weight of metal roofing can overburden the truss system. We also examine the roof structure and decking to make sure it's in good condition. If installing metal over the shingles is possible:
We cover the entire roof with waterproof underlayment as an extra layer of protection against potential leaks. It also provides a buffer between the abrasive surface of the shingles and the back of the metal panels.
We anchor the metal panels securely through the shingles down into the decking using appropriate fasteners.
We install "J" channel on the gable ends and eaves, which extends the roof edge and completely covers the old shingles.
If you're looking for an experienced and knowledgeable roofing contractor to install a metal roof over the shingle roof on your Savannah area home, contact us today at Tri County Roofing.
[button link="https://www.tricoexteriors.com/roof-replacement/metal-roof-replacement-2/" target="self" color="#b20000″ text="light"]Metal Roof Replacement[/button]