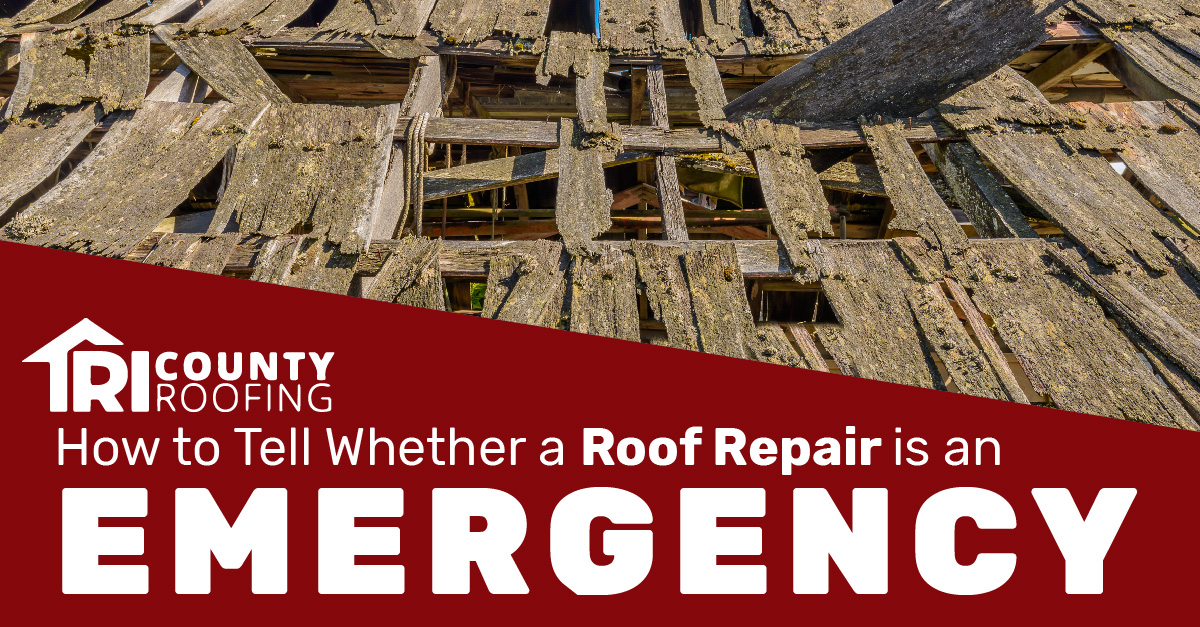 Routine wear and tear on your roof is a given; after all, your roof takes the brunt of the elements more than any other area of the home. Annual or semi-annual inspections can alert the homeowner to the need for minor routine repairs such as spot shingle replacement, flashing repair and re-sealing roof penetrations.
However, roof issues are not limited to routine maintenance. Given the fact that South Carolina is subject to destructive tropical cyclones, thunderstorms, and tornadoes, the possibility of needing an emergency roof repair is a very real concern. If you as a homeowner suspect that this is the case, it is a good idea to call a professional to evaluate the situation rather than climbing up there yourself.
Signs Indicating the Need for Emergency Roof Repair
If you are getting leaks through your drywall or plaster ceiling, you know that not only is your roof compromised but it is bad enough to penetrate both the attic insulation and the ceiling.
If you walk your yard after a storm and find debris such as shingles or lengths of flashing, then you know you have an issue.
If you notice your roof "sagging" where it wasn't before, chances are that either your roof under-structure has issues or your foundation is settling. Depend on a roofing expert to make the right diagnosis.
If you enter the attic and notice daylight coming through, even a pinhole, it is obvious that you need repair right away before any further damage can occur.
Even if it hasn't rained recently, you should make a periodic check of your attic. If you find any signs of moisture such as spots of mildew, mold or staining, this is evidence that water is coming through the shingles, felt and sheathing. The source should be located and repaired immediately before weather strikes.
If a visual inspection from the ground (with or without binoculars) reveals that shingles are missing, cracked or curling up at the edges, it's time to have repairs made; even a light thunderstorm may push you over the edge.
If you are experiencing any of the telltale signs listed above, there is a good chance that you need emergency roof repair before the damage gets any worse. For a consultation, contact Tri County Roofing. We have been serving this area for over 40 years. We can assist you with all things that are roof related.
Read: Need to Know Signs of Shingle Roof Replacement